The Benefits Of Dental Sensors
Why You Should Consider A Dental Sensors For Your Dental Office
When it comes to oral health, early detection is key. That's why having a reliable and high-quality dental sensor is essential for any practice. The new dental sensor from Digital Doc is one of the best on the market, offering a number of features that will take your practice to the next level. The sensor is extremely sensitive, making it easy to detect even the smallest cavities or cracks. In addition, the images produced by the sensor are clear and thats making diagnosis and treatment planning quick and simple. With its advanced features and easy-to-use interface.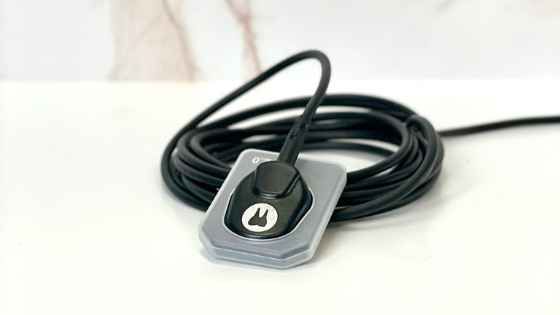 Durable And Comfortable For Each Patient 
When it comes to choosing a dental sensor, dental practitioners have a lot of factors to consider. In addition to image quality, they need to take into account things like durability, comfort, and affordability. The sensor is made with a high-quality material that makes it durable enough to withstand repeated use. Our friends over at College Hill Dental Group say, because it's comfortable to wear, patients will be able to tolerate long appointments without any discomfort. Best of all, the Blū sensor is more affordable than other digital sensors on the market. So if you're looking for an intraoral sensor that won't break the bank, the Blū is the perfect choice.
Dental Sensors Means Clear Imagining 
The Blū digital dental sensors system was designed to provide quality images with a high level of detail. The system uses a 27 lp/mm sensor, which is one of the highest resolutions available on the market. This allows for accurate diagnosis and treatment planning.  The Blū also features a number of other advanced features, such as 3D imaging and real-time image processing. As a result, it is one of the most advanced digital radiography systems available.
It Wont Take Too Much Room In Your Dental Office
Digital Doc is proud to offer the latest in dental sensor technology. With a sensor thickness of 4.8 mm and extended dimensions of 1.3 mm x 42.9 mm, our patients experience maximum comfort and quality care. The dental sensors are highly sensitive and provide accurate dental images. They are also easy to use and are comfortable for both the patient and your dental staff. We are confident that our dental sensors will provide our patients with the best possible dental experience.
Contact Digital Doc For The Latest Dental Technology 
At Digital Doc, we believe that dental technology should be easy to use and accessible to everyone. That's why we offer a wide range of dental products that are designed to make dental care easier and more efficient. From digital x-ray machines to dental software, we have the dental technology you need to help your practice run smoothly. And because we know that dental technology can be expensive, we offer financing options that make it easy to get the dental products you need without breaking the bank. If you have any questions about our dental products or services, please don't hesitate to contact us. We would be happy to help you find the dental technology solutions you need.