Best Holiday Gifts to Give Your Dental Hygienists
Holiday Gifts Your Dental Hygienists Will Actually Love
You've worked with your dental hygienist for a while, and with the holiday season fast approaching, you're thinking about getting them something to show your appreciation. The problem is, you don't know what to get them. What's unique and practical but won't sit in the closet? We know exactly what you should get! Below, Digital Doc has put together some of the best holiday gifts to give your dental hygienists this year. 
This is an easy to use transillumination device that gives instant documentation and the detection of all its findings. It detects a tooth's impurities by shining a high-intensity light onto the tooth. In a tooth that has no impurities, the light travels to the lingual from the buccal surface uninterrupted. While in a tooth with impurities such as leaking amalgam or fractures, the light disperses, showing clearly in images.
This is the best intraoral camera as it can adjust its focus automatically and monitor the area (mouth cavity) using an internal computer. As it doesn't require installation, this makes it easy to use. It also provides high definition images and has dual capture buttons for ease of use. There are so many other advantages the X80 has to offer. Dr. Honag, a dentist in Bethlehem, GA, agrees that dental cameras are a game-changer for both hygienists and dentists! You truly can't go wrong with upgrading.
If you want to spoil your dental hygienists this year while improving your practice's case acceptance, purchasing Digital Doc's X80 is the perfect gift.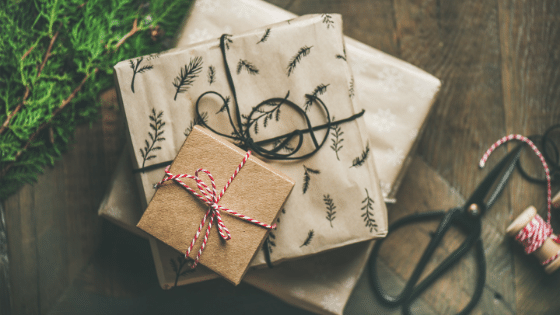 Digital Doc's portable handheld x-ray device allows your hygienists to capture dental x-rays without having the patient move operatories. This device acts as a camera. All you have to do is point and shoot, and your dental x-rays will be instantly uploaded to the imaging software! The XTG handheld x-ray is durable, comes with a shoulder strap, and lasts all day long! Your dental hygienists will truly appreciate this dental technology.
We've saved the best for last. Digital Doc's new digital intraoral sensor is our favorite new toy. Blū comes in two different sizes. It's compact and durable design allows dental hygienists to take high-quality dental images. Not only does Blū make their job easier, but it also makes the doctor's job easier. With Blū's high contrast images, your diagnostic reliability is through the roof.
Contact Digital Doc
When it comes to gifting, knowing the person you're gifting gives you an inkling of what they might like. You may find out that they'd like the best dental sensor or a nice autofocus dental camera for Christmas. Now that you know all of our best holiday gifts for dental hygienists, you can decide which is best! If you're having trouble deciding, schedule a virtual demo with us today! We will help you decide which products are best for your team. Happy holidays!