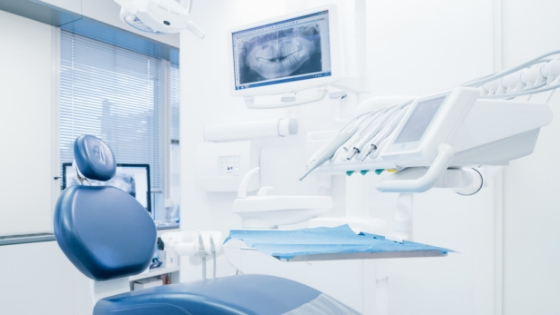 Buyers Guide to Intraoral Cameras
Intraoral cameras are such a helpful diagnostic tool that modern dental practices cannot afford not to have one. The cameras have a wide range of benefits including easing patient education, making case documentation effective and easing case referrals to specialists, among other uses. But how to select the right intraoral camera? This brief guide will take you through the major considerations you can weigh when comparing different intraoral cameras on the market.
Image Quality
Start by determining what purposes you need to use an intraoral camera like the IRIS HD Camera for. For example, one dental practice may use the camera to present cases to patients in order to increase case acceptance rates while another practice will only be interested in the images for documentation purposes. Another dentist may want to use intraoral cameras to take external images too.
Each of those end-uses will require varying levels of image quality. For example, case referrals to specialists require images of the highest quality possible so that the specialist can quickly identify the issues that require attention.
The crucial factors that affect image quality include resolution (the higher the resolution the clearer the image), the type of lens used, the lighting and the sensor or CCD chip. Discuss these specifications with your preferred supplier so that the most appropriate camera can be recommended for your needs.
Camera Design
Ease of use should also be at the top of your mind when you are shortlisting intraoral cameras before making your selection. All intraoral cameras like the IRIS USB 2.0 Chair Dental Camera are compact and lightweight. However, you need to hold a few in your hand and compare how comfortable you will be when using each of those cameras. Select the one that "feels right" in your hand since you may have to use it dozens of times each day.
Also, consider how the intraoral camera takes images. Does it have a button that the user pushes to capture an image? Make sure that the button will be easy to use when the camera is oriented in different positions. Other intraoral dental cameras have a small panel that you push to capture an image. These may be easier to use in case you are turning the camera around in a patient's mouth in order to capture images from various angles.
Your Patient Management System
Think about your patient management system as you shop for intraoral cameras. Make sure that the camera you buy will easily integrate with your patient management system without any unnecessary inconveniences.
For example, select a camera whose images can be imported into the patient's file with a single click instead of a camera that requires you to execute multiple steps to insert images into a patient's file.
Computer System Requirements
Different intraoral cameras are designed for different computer systems. For instance, it would be unwise for you to buy the IRIS intraoral Dental Camera for Mac if your computers run on the Windows operating system. The IRIS USB 2.0 Dental Camera for Windows would be a better choice in such a scenario.
Similarly, consider the RAM requirements of the imaging software and the type of processor that the software runs on (32-bit or 64-bit processors). Selecting an intraoral camera which can run on either type of processor is a wise move just in case a need arises to upgrade your computers after buying the intraoral dental cameras.
Support Services
Tech support from an intraoral dental camera manufacturer can mean a world of difference in case you run into issues when you are installing or using the cameras. This support is especially crucial when you get to the installation phase when the software of the camera is being integrated into the patient management system.
Identify a supplier who has a track record of being available round the clock to provide technical support each time such expertise is needed. Stay away from suppliers who tell you that the manual is sufficient to address any concerns that you may have.
Every dental practice has unique needs. Start by defining your needs and then identify which intraoral camera features are crucial to addressing those needs. You can then determine what features fall in the "good to have" category and those you can do without. Ask for in-office demos and discuss with the supplier's representative any issues that your team notices during the demo. You will then be able to make an informed decision as you invest in this useful dental technology.