Digital Doc Dental Technology
Explore Our Dental Technology at Digital Doc
Now is a great time to upgrade your practice's dental technology. So, where should you start? In this article, our Digital Doc team explores the different dental technologies at Digital Doc. We hope this quick overview helps you choose the best dental technology for your dental practice. 
Gone are the days when you had to shuffle patients from one operatory to the next. Our XTG Handheld X-Ray machine allows you to easily and quickly take dental x-rays at the chairside. 
Additionally, the XTG handheld x-ray will reduce the amount of radiation exposure. This handheld x-ray machine not only allows you to save time but also space since it can be anywhere. 
Keep things sharp and clear by taking all dental images using the IRIS X80 intraoral camera. This is the latest addition to our growing list of best dental cameras. The X80 automatically adjusts the focus of the camera so that you get crystal-clear images without doing a lot of work. Each component was built to the highest quality standards. This plug-n-play camera allows you to immediately start enjoying the HD images relayed over a 2.0 standard USB protocol. Dr. Kacos a dentist in Shreveport, LA, adds that any doctor who uses the IRIS x80 intraoral camera has a major advantage over those who don't. 
This precision optical device allows you to illuminate, focus and connect with your patients through high-resolution images. The dental camera is easy to use and has a 5-point focus wheel enabling a user to select the type of image (smile, full-face, etc.) that they would like to capture. The 8-point LED lighting ensures that images will be crisp and clear, which makes diagnosis a breeze!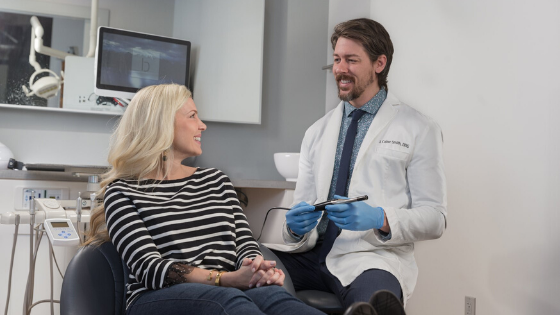 Discovery is crucial in dental care, and the IRIS USB 2.0 Chair Dental Camera brings a powerful dental discovery tool right where it is needed, at the dental chair. This dental camera comes with USB to CAT6 converters that remove the necessity of USB handcuffs so that users can simply plug the camera in and start taking images. With this turnkey innovation in your dental practice, you will be able to take ergonomics a notch higher!
The IRIS LTE Intraoral Camera is easy to use because of its fixed focus system. Dual capture buttons make it easy for right-handed and left-handed users to intuitively operate the device. You are assured of the finest picture quality because the IRIS LTE dental camera has an eight-point LED lighting array that combines wonderfully with the SONY Hi-Resolution CCD to give you crisp and clear images. The USB connector allows this camera to be fitted into a standard delivery unit.
Enhance your detection powers by acquiring the LUM Transillumination device from Digital Doc. This compact and easy-to-use diagnostic tool takes the capabilities of the IRIS intraoral camera to a whole new level.
The specialized LED technology in the LUM shines high-intensity light on a tooth. The way the lighting system is positioned ensures that the rays of light are perpendicular to the surface of the tooth. If there are irregularities or impurities on the tooth, such as cracks, fractures or leaking amalgam fillings, then the light rays will be dispersed and the dentist will see this anomaly. With LUM, you will be able to detect caries and other dental defects long before they progress.
We also have a variety of accessories that are designed to help you get the best from our products. These accessories include Digi Wipes, IRIS Chair Installation kits, Camera Sheaths, IRIS Custom USB cables, and so many others.
If you are interested in learning more about how our different products can transform the way you treat patients at your dental practice, we are more than glad to discuss your needs and arrange a virtual or in-office demo. Contact us today!