Dental Technology Rebates
Digital Doc Q2 Rebate 2021
Finding advanced dental technology that is made to last can be quite difficult. Digital Doc has been an industry leader in dental technology for over 20 years. We are proud to be a family-owned and operated business. All of our dental products are designed and manufactured here in the United States. It's always been our mission to create products that are dentists and team members love. We always keep quality and ease of use in mind. For 2021 Q2, Digital Doc is offering an incredible $500 cash rebate for those who purchase the following products. Exclusions apply. In this article, we share a little bit about our dental technology. 
About Digital Doc 2021 Q2 Rebate
As mentioned above, Digital Doc is offering a $400 CASH rebate with the purchase of select Digital Doc products: XTG, Blū, X80, LuM. There is no quantity limit with this offer. The offer is valid for purchases made from April 1, 2021, through June 30, 2021. This offer cannot be combined with other promotions. An invoice copy listing serial numbers of all qualifying products must be included as proof of purchase. Please allow 406 weeks to receive your rebate.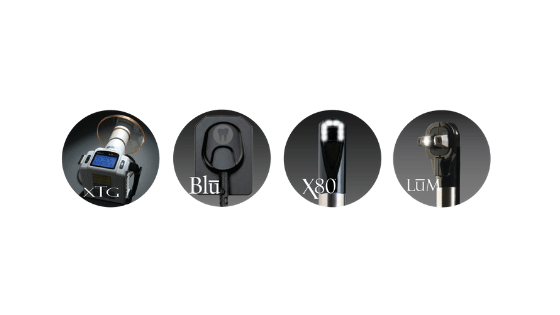 The IRIS X80 Autofocus Intraoral Camera is the #1 intraoral camera on the market. In fact, the X80 was named 2021 Top Award for Intraoral Camera by Dental Advisor for the 9th year in a row. The X80 adjusts and automatically focuses from micro to infinity. Plug and play capabilities make it easy to use. It has a 1080p resolution with dual capture buttons.
Dentists love the XTG Handheld X-ray device because it's portable! You'll never have to move patients into another operatory for dental x-rays again. Additionally, the XTG x-ray device is safe, fast, and efficient. It comes with a rechargeable battery and shoulder strap. 

The Blū intraoral sensor is our newest product. There are two sizes, all of which provide crystal clear imagery. Dentists use Blū as their second set of eyes during patient diagnosis. Patients love that it's comfortable. It's also supported by over 25 different software suites. Blū is easy to integrate into your dental practice. 
Doctors everywhere are using the sub-enamel illumination device to enhance their detection power capabilities. Its compact and sleek design provides instant results. How does the LuM work? It applies a high-intensity light source to the tooth with unique positioning so that light is traveling directly to the tooth. You'll be able to see fractures or leaking amalgam like never before. 
Receive $500 cash with the purchase of any of the above products. Don't miss out on this incredible 2021 Q2 rebate. To learn more about this offer, contact Digital Doc today. If you've recently purchased our advanced dental technology, apply here for a rebate.