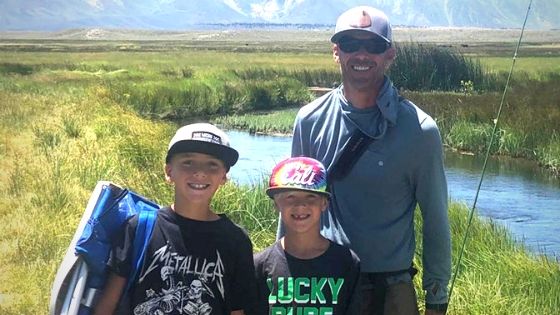 In honor of Digital Doc's 20th Anniversary, we're featuring some of our team's finest. We interviewed Shawn Kavert, the Operations Manager at Digital Doc, to discuss some his journey with the company. For more information about Digital Doc's team or Digital Doc products, please contact us today!
Journey with Digital Doc
Nineteen years ago, Shawn started his journey with Digital Doc. His first position was in Customer Service and Technical Support. Shawn handled everything at times from Quality Control, Shipping, Accounting, etc. Today, Shawn's role as Operations Manager includes handling the accounting functions.
Outside of Digital Doc
Shawn enjoys spending his days off being active with his wife and two boys. He loves the outdoors and has a passion for fly-fishing.
Personal Growth & Growth as A Company
Shawn is mostly proud of the quality of Digital Doc's products and their capabilities. Additionally, Digital Doc has a strong reputation in the market place.
How Dental Technology Has Evolved
Shawn says dental technology has evolved just like the consumer market has, although at a slightly slower pace. When he started in the year 2000, there weren't many computers being utilized chair-side in dental offices. It was all analog video running on TV. Now everything is digital. Intraoral cameras, digital sensors, hand-held x-rays, and intraoral scanners all make the practice more efficient and provide a better experience for the patient.
What Separates Digital Doc From Similar Products
Shawn believes Digital Doc's customer service and technical support separates themselves from similar products on the market. He says having a great product is a significant factor, but everyone is a consumer, and we've all experienced high quality and low-quality customer service. Shawn says that Digital Doc's team strives to always provide a high level of service that stands out in the industry.
Tips for Dental Offices & Teams
One tip Shawn suggests if you're new or considering Digital Doc's products, is buy a camera first. Buy any camera. If utilized, the return on investment is proven. Digital Doc likes to think of cameras as the gateway technology that will increase revenue allowing the dentist to continue adding technology to the practice.