Digital Doc's President: Brett Wilson
In honor of Digital Doc's 20th Anniversary, we're featuring some of our team's finest. We interviewed Brett, the President of Digital Doc, to discuss his journey with the company. For more information about Digital Doc's team or Digital Doc products, please contact us today!
Brett's Journey With Digital Doc
Brett started working with Digital Doc in 2001 during his last year of college. It was the ADA event in Kansas City, Missouri, and they were selling through independents at the time. When Brett graduated from school, he took an 11 state territory in the Northcentral US and helped open dealer networks selling through major dealers. Some of these dealers included Henry Schein and Patterson Dental. After leaving the family business to sell equipment for Patterson, managing a branch, and a couple of start-ups, Brett came back to the family business in 2013.  
Today, Brett spends most of his time in the field with Digital Doc's Territory Managers helping them become more successful and also visits with dealer partners. Brett emphasizes the culture at Digital Doc that is hands-on in the field versus behind a desk at the corporate office.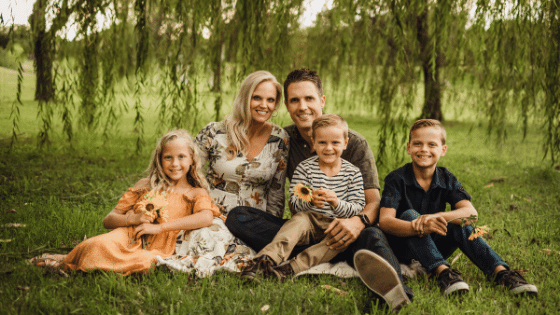 Outside of Digital Doc
Brett has many hobbies and passions. His number one is Faith. Involvement with his church is extremely important to Brett. Another big part of Brett's life is family. Brett lives in Tulsa, OK. He's been married for 13 years and has three children. His two oldest children are eight years old, Kade and Kayla. Brett's youngest is five, and his name is Gage. Brett mentions that all three are very active. When Brett isn't helping out with his church or spending quality time with his family, he enjoys golfing, hunting, cooking, fitness-triathlon training, playing music, and coaching kids sports. 
Personal Growth & Growth as a Company
Brett is most proud of Digital Doc's ability to withstand the changes in the industry, maintain a high-end product that matters to the growth of dental practices while focusing on a smaller line of equipment maintaining the market share we have in the intraoral camera space. Brett jokes that his gray hair is evidence of personal growth. He says, "You grow from your trials and your achievements. We have built a new team, and we're proud to have been willing to see the changes and adapt as necessary so that we could continue to grow."
How Dental Technology Has Evolved
There have been rapid changes in dental technology since Brett first started in the dental industry 19 years ago. Brett was selling developer and fixer at that time. While technology continues to change, Brett says that Digital Doc is passionate about seeing the technology integrated into the dental offices. Brett points out that making products today that do not require a manual is exciting because we help these offices use the products they have. Digital Doc's latest liquid lens autofocus camera, X80, does just that. He says all you have to do is put it in your hands, and it does the work for you.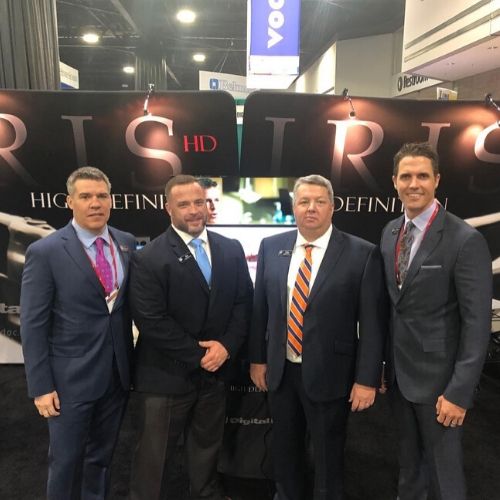 What Separates Digital Docs From Similar Products
Brett points out that consumers today know the difference between standard definition and high definition. The consumer market is proving this by owning $1,600 cell phones and 55″ TVs everywhere we turn. He says that patients today need to SEE what you are saying with an image that is crystal clear versus being told what to do. This is why Digital Doc's intraoral cameras will continue to have a leading place in the industry. He says patients know the difference and expect it. The line of "the image is good enough" is only a justification not to make an investment – we as the consumer would not put up with a fuzzy image in any other part of our lives. 
Tips for Dental Offices & Teams
Brett recommends that you put a camera in each provider's hands and commit to using it on every patient. Have a contest on who took the best image for that week and celebrate it. What did that patient decide to do as a result of seeing what is needed? Then, take before and after photos and celebrate your work. Brett knows from experience that this builds tremendous value.