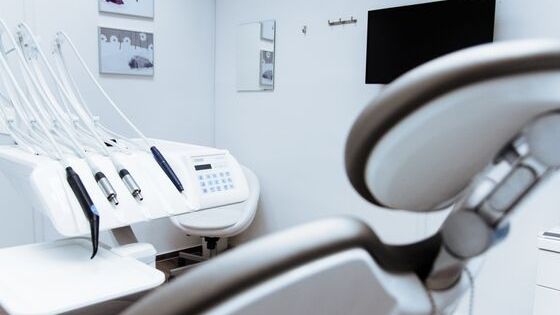 Are you putting off investing in HD cameras for your practice because you think that they may not be of great value to your patients? What if you polled the next 100 patients that came into your practice and asked them how big of a television what watched at home?  If more than 70% said, HD would it help your decision to upgrade your televisions in your operatories to 55" TV's and invest in IRIS HD? In this article, you'll discover how your patients can benefit when you start using HD cameras, such as the IRIS HD Intraoral cameras, at your dental office.
Patient Education is Easier
The superior image quality of HD cameras like the IRIS HD USB 3.0 gives you an important tool to use during patient education. For example, you can print out the HD image and circle the areas showing the cavities in the teeth of the patient. This clarifies to the patient the magnitude of the problem and leads them to accept the treatment that you want to provide.
If the patient cannot make decisions on their own about the treatment, you can let them take the printed images home so they can discuss treatment with their loved ones.
Alternatively, you can beam the images on a video screen inside the operatory. These HD images taken using your IRIS Intraoral Camera for Mac or the IRIS HD USB 3.0 will loom large on the screen and put the point across that immediate treatment is necessary.
Processing Insurance Claims is Easier
Getting insurance claims accepted in a timely manner is another benefit. You can even get reimbursed for Images taken.  Use the following: IO Camera code D0350 and D0600 for any transillumination images.  We had a dental practice receive over $1,800 in insurance reimbursement for IO camera images alone in five months.
The situation is much different when the insurance claims include HD images taken by IRIS HD 3.0 Dental Camera or the xtg2go handheld x-ray. The images make a strong case and expedite the successful processing of that claim.
They Portray a Positive Image of Your Practice
The dental technology you have in your office can influence whether a patient stays with you or finds dental services elsewhere. For example, when patients see that the equipment you use to conduct diagnostic tests is very old, they may wonder whether it is still safe and they will switch to dental practices or doctors' offices with newer equipment.
When you upgrade to IRIS Intraoral cameras, your patients see your practice as one which keeps with the times and utilizes the latest technology. This positive impression takes on an even greater role in patient recruitment and retention when you show those patients how that technology helps you to provide better care to them. As you know, happy patients and caregivers translate into benefits on your bottom line.
As you can see, HD cameras do have many patient-side benefits which you shouldn't fail to harness. Those benefits will then be magnified by the benefits on your side as a dental care provider, such as smoothening workflows and expediting diagnosis. So, what are you waiting for to upgrade to HD cameras?