Do Pediatric Dentists Need Intraoral Cameras
Do Pediatric Dentists Really Need Intraoral Cameras?
Intraoral cameras have brought massive change to the field of dentistry. So, do pediatric dentists need intraoral cameras? This handy dental tool truly allows you, the pediatric dentist, to See More, Do More in a number of ways as explained below.
Dental Education is a Breeze
Have you found yourself struggling to find the right words to use to educate a patient about their dental condition? With an IRIS X80 intraoral dental camera, you don't have to struggle anymore. The saying, "A picture is worth a thousand words," couldn't be truer. The best dental camera from Digital Doc speaks volumes directly to the patient who is viewing the image of an affected tooth or other dental structure.
This takes on even greater importance if the patient is a child since both the parent and the child will be anxious about the patient's oral health.
Exposing Hidden Problems
Kids can stubbornly withhold information from their parents if they think that it'll lead to a trip to the dentist. Additionally, the oral cavity of pediatric patients is still small, so it is all the more challenging to examine them and identify what is wrong. With an intraoral camera, pediatric dentists are able to quickly examine a child's mouth and locate any hidden problems.
Removing Uncertainties
Some patients may not be sure whether a given treatment recommendation is really necessary, especially when some discomfort or pain is involved. However, the images captured by the best intraoral camera from Digital Doc allows parents to understand how serious the problem is and why any delay to start treatment can result in more invasive or costly procedures being needed down the road. By then, most parents will accept the proposed treatment plan.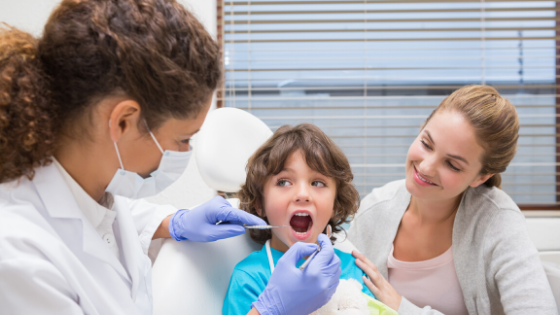 Referrals Go Smoothly
Many times, a pediatric dentist may need to refer his or her patient to specialists, such as periodontists, to handle dental issues that may need such specialized attention. When a referral like this is made, the dentist can easily send the specialist a digital copy of the crystal-clear intraoral images taken with an IRIS HD camera.
As a result of this prior examination of the images, the actual consultation will take a shorter time and the cost of this visit will be kept minimal.
Kids Gain Confidence
As a pediatric dentist, you have a big task to play to make your patients as comfortable as possible while they're at your office. One way through which you can build rapport with your pediatric patients is by showing those kids real-time video feeds of the inside of their mouths.
When the kid sees what you are seeing, he or she will be less apprehensive about a dental procedure. As a result, they will be excited to see the dentist in the future.
Gone are the days when dentists had to use mirrors to look at the structures inside a patient's mouth. These dental tools often made simple procedures more uncomfortable. With an intraoral camera, pediatric dentistry has got a whole lot easier, and Digital Doc is at the helm of bringing you the best-in-class dental cameras to bring your practice o the next level. If you would like to see how the IRIS cameras work, contact us today and we will gladly schedule a virtual demo.