Generating Revenue in Your Dental Practice
Offices are opening back up, and it is time to start generating REVENUE. A good way to start is by setting a number of image expectations for Hygiene. We call it 12 images in 2 minutes. Showing patients the treatment they need vs. telling them will make an immediate difference. Would you agree that we as consumers buy emotionally? Is it also true that we live in an HD world where everything we watch and connect with is shown in HD?
If both statements are true, then why save money on the most important piece of technology connected to the patients' ability to say yes to treatment? Cathy Jameson has tracked revenue increase for 30 years with the right number of intraoral cameras in the practice. 30% increase every time. What is the minimum number of dental cameras to see that 30% increase? A camera per chair or at a minimum a camera per provider (2 doctors and 2 hygienists) then 4 cameras.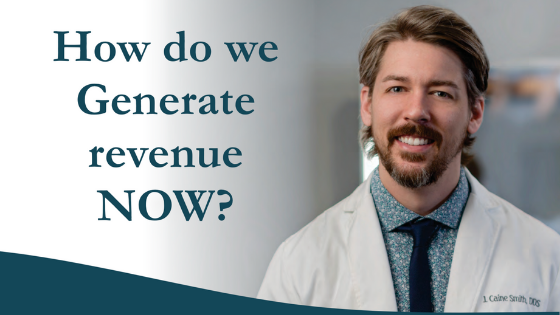 Ask Your Dental Patients
For the fun of it, have Mary at the front ask the next 100 patients that come into your practice, 2 questions: 
What kind of cell phone do you have?
How big of a TV do you watch at home, 55″, 65″?
Track it, then ask yourself if it is time to upgrade the size of the TV in your Operatory and show them HD images like they get from their cell phone. If you look at your patients through a different lens, as a CONSUMER, then the mindset changes on how we connect with them. 
Does HD really matter?
Click the video to hear what a fellow dentist has to say on this:
Schedule a live demo, and we can walk you through the 12 images in 2 minutes.
Here is to increasing revenue now,
Brett Wilson