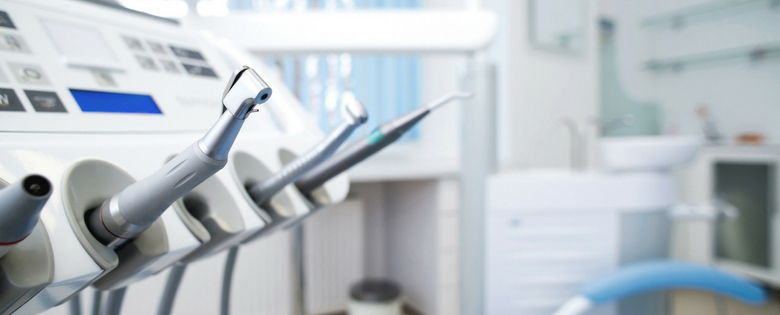 So you tell your patient he needs to get a couple of crowns or fillings after conducting a routine cleaning and exam.
Your patient looks at you uncomfortably and says, "Maybe I can decide on my next appointment, Doc. I don't have any pain, at all."
Then you see the distrust in his eyes and tell him reassuringly, "Sure, no worries. I just hope the problem with your teeth would not have grown worse by then."
He then reaches for his wallet, murmurs "Thank you," and rushes off.
Sound familiar?
Now, you're not sure if he's ever really coming back, even after six months when he's supposed to have his next routine cleaning appointment.
But have you ever considered getting an intraoral camera for cavity detection and other crucial aspects of your practice? If not, consider the following advantages:
Early detection of dental problems

– The smallest signs of a growing dental issue such as hairline fractures can be easily detected with an intraoral camera.

Accurate diagnosis

– With the crystal-clear, sharp images that you can take with an intraoral camera, you'll be able to make precise diagnoses and recommended the right treatment every time. For more difficult cases, you can easily confer with other experts since high-resolution images will be available during consultation.

Patient education

– You can virtually do "show and tell" in real time. This means you can take your patient on a "dental tour" of his or her mouth, showing areas where gum disease may be a concern, as well as plaque and other early signs of tooth decay.

Improved doctor-patient relations

– With an intraoral camera, your patient knows right away that you're not "making stuff up" in terms of his or her oral health. Images of patients' teeth and gums taken in real-time means they see exactly what you see, and you can easily point out areas they need to be concerned about.

Increased case and treatment acceptance

– Using images taken with an intraoral camera means your patients won't need a lot of convincing to make decisions for their treatment because they know and have seen the state of their dental health.

Filing or future case documentation

– The availability of images from each patient case means you need not spend a lot of time writing up descriptions of each case. You'll also save on office space as you can avail of both traditional PC-based and cloud-based information storage options.

Stronger dental insurance claims

– When there are problems with dental insurance claims, there really is nothing like crystal clear pictures painfully detailing your patient's dental problem and the need for treatment to reassure insurance companies that the claim being made is well-founded and legitimate.

Enhanced practice reputation

– Having an intraoral camera around can have an immense impact on your credibility and integrity as a dental practitioner. Your patients trust you, and you can also trust them to refer you to friends and family.
The key takeaways here, in terms of the profitability of your practice are, of course, improved relations with your patients and case acceptance.
So now that you are familiar with how an intraoral camera can have a huge impact on your ROI, it's high time you do some more research and shop around. How many do you need? What can I expect in terms of a % of growth in Year 1?
You can start off by exploring the IRIS intraoral camera series, including the IRIS USB 2.0 Chair or IRIS LTE USB 2.0 intraoral cameras which both offer flexibility and ease of use as well as sharp, high-resolution imaging results. Contact us today to schedule a free demo.