How Can Digi Doc Boost My Practice?
How Can a Digital Doc Camera Boost My Practice in 2021
For over 20 years, Digital Doc has been making the best intraoral cameras in the industry. Our high-quality dental cameras are enabling dental offices to See More, Do More for their patients. Patients who choose Digital Doc will see a 10% increase in revenue with a camera per provider following our 12 images in 2 minutes protocol. Cathy Jameson recently told Brett Wilson, President of Digital Doc, that she has tracked revenue increase for 30 years and offices using cameras as described above see an average of 30% increase in revenue. This boost to dental offices is made possible by our digital cameras in several ways. So, you may be asking yourself, how can a Digital Doc camera boost my practice? Find out below. 
Digital Doc Cameras Have High Image Quality
We live in an HD world today, agree?  When you watch a football game can you tell if the game is standard definition or high definition? At Digital Doc, we know that the quality and accuracy of diagnosis in the dental field, and all fields of medicine, highly depends on the quality of the diagnostic images a doctor reviews. Our IRIS X80 Intraoral Camera takes intraoral images to a whole new level of quality.
The crystal clear images that clinicians can access using our dental cameras are second to none. They not only enable the doctor to see more, do more, but they also give the patient the perspective of the doctor. So, the gravity of a dental problem is clearly appreciated, and the urgency for treatment stands out clearly. The X80 offers a wide variety of benefits. Some benefits include the autofocus camera, and plug and play use, and dual capture buttons. 
This means that with a Digital Doc camera in your dental office, diagnosis, and getting patients to accept treatment will get a whole lot easier.
Ease of Use
Many dental practices have equipment that remains unused simply because the dental assistants and other staff members find that equipment difficult to use.
At Digital Doc, we look at and rely on two approaches to making sure that our intraoral cameras will be welcomed and used by dental offices.
First, we include our 12-in-2 training that dental offices get when they acquire our cameras. We even provide virtual demonstrations of how our cameras can be used so that every member of the team can have a chance to learn how to get the best from these best-in-class HD intraoral cameras.
Secondly, we devote a lot of time, personnel, and other resources to continuously improving the ease of use of our dental cameras. Some of the results of our efforts in this direction are seen in the IRIS X80 Camera. The X80 comes with the autofocus capabilities mentioned earlier, dual capture buttons that allow left-handed and right-handed clinicians to use their preferred hand to capture images, and many other carefully selected features.
The work at your dental office will, therefore, be greatly eased if you partner with us as your provider of digital dental technology, such as intraoral cameras.
Unparalleled Support from Our Digital Doc Team
We don't stop at selling you our equipment and then leaving you to figure out how to use them. At Digital Doc, we know that transitioning to new dental technology often comes with a steep learning curve, and staff members will adapt at different rates.
This isn't a journey you should walk alone. We stand by you through the journey so that you can get timely help in dealing with any issues that could arise. After all, we know our equipment better than anyone else, so we make our expertise available by phone or email.
There's no need to worry when you have the support of the entire Digital Doc team. For troubleshooting or other questions, please contact the Digital Doc Support team.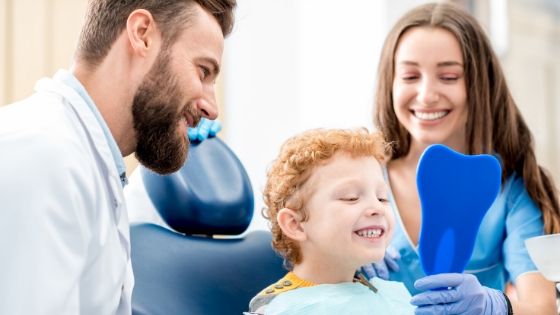 Deepening Interactions with Patients
Dental offices thrive based on the kinds of relationships they have with their patients. These relationships are harder to cultivate and maintain today in a metrics-driven era of dentistry, and medicine in general.
An intraoral camera from Digital Doc is just what your dental office needs to create and deepen your interactions with patients. For example, once the images are captured, they can be displayed in real-time on a large screen within the operatory. As those different images come up, the clinician can explain each image to the patient and identify key areas of the image that point to a certain diagnosis and the needed treatment for that condition seen.
Many times, those images alone are enough to put the patient in the driver's seat in terms of appreciating how urgent treatment is. Your interaction with the patient enables that patient to be satisfied with the services that are available at your dental office, and with high patient satisfaction rates comes more revenue from patient loyalty and referrals of other patients by the existing ones.
By now, you should understand why so many dental offices are benefiting from the dental technology at Digital Doc. What now remains is for you to make your needs known to us so that we can recommend the best way to add these cutting-edge devices to your office in a cost-effective way. Follow us on Facebook and Instagram to keep up with the latest news. 
Editor's note: This post was originally published in November 2019 and has been completely revamped and updated for accuracy and comprehensiveness.