How Dental Technology Can Relax Patients
How Dental Technology Can Relax Dental Patients
Fear of visiting the dental office is an issue people face all over the world. In a recent worldwide survey of about 18k people, more than 60% of respondents said they were suffering from dental anxiety and fear of the dentist. More often than not, patients are avoiding their dentists altogether. Fortunately, new advanced dental technology improves the overall patient experience. Below, we explain how dental technology can relax patients and increase case acceptance. 
Understanding Your Patients' Needs
In the dental office, anxious patients usually show irritability, are not agreeable and are more likely to respond to pain than their compound counterparts. These responses are troublesome not only for the patient but also for dental professionals. In order to prevent unpleasant patient encounters and ensure quality treatment, dentists and their teams need to practice meaningful ways to assist patients with dental anxieties to help them resolve and conquer their fears. Here are a few ways you can incorporate these technologies into your practice.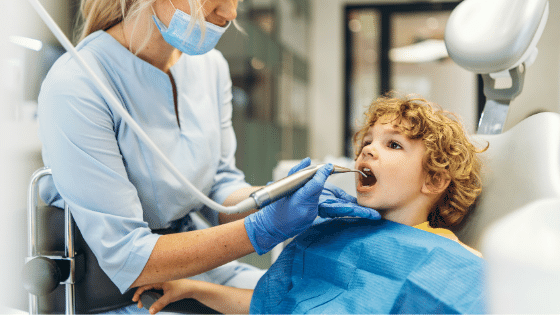 Teledentistry
Teledentistry has become increasingly popular during the COVID-19 pandemic. To reduce potential exposures while keeping oral care, many dentists are utilizing Teledentistry. To learn more about Teledentistry, read Facts About Teledentistry. 
Now that most Americans have cell phones, tablets and laptops are now fitted with high-precision cameras resulting in ultra-high-definition images; patients may obtain dental appointments from the comfort of their own homes without the stress and anxiety associated with them.
Benefits of Teledentistry
With Teledentistry, new patients will no longer have to waste time in the waiting room while you consult video instead. There is no need for dental assistants to donate and drop off personal protective equipment (PPE) for each new patient on board.
You may also have an extra degree of comfort and protection when it comes to periodic patient checks to monitor your home treatment or the healing of a newly implanted implant. There was no waiting room, no travel, and, again, no PPE required. Teledentistry helps reduce fear while ensuring their safety during a pandemic.
Virtual Reality
One of the most daunting aspects of dental anxiety that practitioners face today is the fear of the patient having to experience unnecessary discomfort during the operation. Despite advancements in medical methods and technology, the majority of people are still delaying or even fully refusing dental care due to the fear and anxiety surrounding the pain. 
Doctors everywhere are putting patients at ease with virtual reality (VR). Of course the distraction takes away from the pain. By encouraging a patient to concentrate his or her attention on other thoughts, less attention is available to the pain.
Virtual reality (VR) uses advanced technology to create virtual environments (VE) that allow patients to immerse themselves in an immersive, simulated world. These sophisticated devices communicate with the VE at several levels, stimulating sights, sounds, and motion to promote immersion in the virtual world to improve pain distraction.
Our friends at Park Hills Family Dentistry, a dental office in Lexington, KY, add that studies have shown that patient participation in VE decreased their recorded levels of pain during dental work.
Advanced Dental Technology
Thanks to advanced dental technology, doctors are able to provide patients with a more accurate diagnosis, quality treatment, and maximum comfort. As a dentist, you need technology you can rely on. The IRIS intraoral cameras easily capture high-resolution images. You can show patients and insurance companies exactly what you're seeing. As a result, patients are more likely to say yes to your treatment plan. Contact us today to find out which IRIS intraoral is right for your practice. 
The XTG handheld x-ray device is another practice staple. Dentists everywhere enjoy our portable device that not only shoots pristine images but also has less radiation than traditional dental x-rays. The XTG comes with a shoulder strap and portable batteries. Taking dental x-rays has never been this easy!
Lastly, our new digital x-ray sensor, Blu, is your second set of eyes. Patients love Blu because it's comfortable and noninvasive. It comes in two different sizes for maximum comfort. As you know, Quality digital radiography is necessary for an accurate diagnosis. That's why we designed the Blū with 27 lp/mm & an active image area of 980 square mm.
All of our Digital Doc products are designed to make serving patients easier and more effective. Increase patient rapport and comfort when you implement our products into your practice. Contact Digital Doc today to learn how to bring your practice to the next level.