How Dental Technology Pays for Itself With Marketing
How Dental Technology Pays for Itself With Marketing Efforts
It is a matter of necessity for dental practices to regularly upgrade their technology so that they can serve the needs of patients better, faster, and more cost-effective. However, it is also a fact that some dental technology can be pricey, so careful thought has to be put into marketing that newly acquired technology so that more patients can benefit from it, and the equipment can pay for itself. Here are some suggestions that you can put into consideration so that your new dental technology pays for itself with marketing.
Think Marketing from the Get-Go
At Digital Doc, we recommend that you think about the consumer side of the technology before invest in it. Before investing in technology, consider the following: 
Is there a consumer demand? 

Will this technology help you stand out as a dental practice?

Will the technology have a positive impact on your bottom line? 

What's the ROI rate?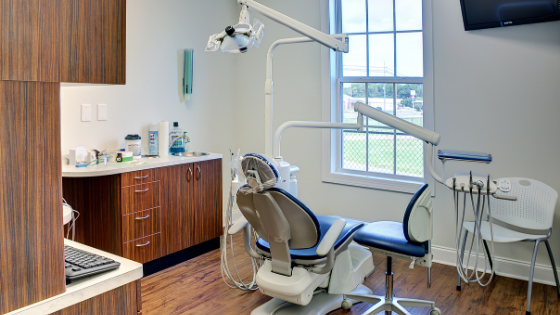 Is The Dental Technology Unique?
In our experience, most patients who visit dental offices live within a 7-mile radius from that office. Research some of the dental practices within your general area so that you find out if any of them are using modern dental technology.
If you are lucky enough to be the first to own the technology, you will have an edge over your competition because you can market this unique part of your practice.
How Can Your Patients Benefit?
There is little justification to acquire dental technology that doesn't offer any real value to patients. Therefore, you need to ask yourself how patients stand to benefit from that new technology before you make the decision to invest in it.
For example, when you acquire a handheld dental x-ray device, your patients will be grateful because of the amount of radiation that they will be exposed to will drastically reduce. Additionally, high-quality x-ray images are available right away, and this means that an accurate diagnosis and prompt treatment can be offered sooner.
It is easier for you to market dental technology if you can show your patients the benefits. In no time, your initial investment will pay for itself!
If you really want to know what your current patients think about dental technology, post an online survey. That way, you can gauge how important it is for their dentist to use high-quality dental technology. Additionally, you can also keep records of how many patients are unhappy about the way a certain procedure is done. Consider using this data when investing in new technology.
You can also ask your followers on social media what they think. Ask them if they would rather go to a modern dental office or a traditional office if they'd rather have the best dental equipment at their dentist or mediocre equipment. Doing market research will give you concrete information upon which you can make an investment decision.
How Will You Promote the Technology?
At this point, if investing in new technology is best for your dental practice, then contact Digital Doc for a virtual demonstration. Our team will help you get started!
Whether you've decided on IRIS dental cameras, handheld x-ray, or dental x-ray sensor, it's important to start creating buzz around your new tools. 
Create Value Statements
One way to promote the newly acquired portable dental x-ray is by coming up with as many value statements as possible so that your staff uses those statements while interacting with patients. Role-play by your staff can be a great way to get familiar with promoting technology to patients.
Advertise Modern Technology on Your Website
You can also update your website so that every site visitor learns about the technology you've just acquired. Most dental marketing experts will recommend using modern dental practice keywords as well as adding a technology page to your website.
Go to Social Media
Use Facebook Live to share with your friends and followers the process of unboxing the new technology. Go a step further and even upload videos of your staff members using the portable dental x-ray system on one another so that your patients can see how it works. Our friend, Dr. O'Grady, a dentist in Denver, CO, does a great job of marketing his dental practice.
Online Reviews for Your Practice
Request for online reviews on your Facebook or Google My Business page. Those reviews will serve as social proof that your technology offers a better experience for patients. Ultimately, attracting more patients to experience the best dental services possible.