How Long Should My Intraoral Camera Last?
How Long Will My Intraoral Camera Last?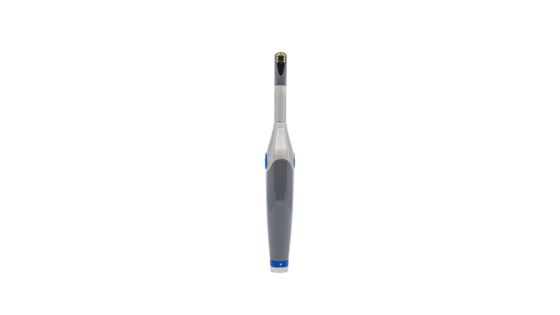 Dental practices that would like to enjoy the numerous benefits (improved case acceptance rates, enhanced diagnostic ability, etc.) of intraoral cameras also want to know how long those intraoral cameras will last before one has to buy replacements. There is no straight answer to that question, but several factors can help you to determine how long your intraoral camera will last.
The Quality Of Your Dental Technology Equipment 
I guess you have heard that you get what you pay for. This statement couldn't be truer than when it is applied to dental technology like intraoral cameras. There may be a huge difference in the longevity of a name-brand intraoral camera when compared to one you buy off the internet from an unknown entity in a foreign country.
The name-brand intraoral camera, such as the X90 HD Intraoral Camera, is going to be superior in quality as well as support. As the manufacturer, we invest painstaking efforts in using materials of the highest quality in order to make sure that your dental practice delivers high-quality images for the entire lifespan of that camera. Not only that, our products are proudly made in the U.S.A.
In contrast, dental technology from generic suppliers, such as those you are likely to find on discount sites, may have the singular objective of churning out the cheapest products made from poor-quality materials. Consequently, the equipment may break down shortly after you have acquired it and you will be compelled to spend more on replacements.
Ultimately, you are better off acquiring your intraoral camera from a high-quality manufacturer. Choosing a family-owned business like Digital Doc will ensure your manufacturer has a vested interest in protecting its reputation in the field of dentistry. Such a manufacturer will explain to you the average expected lifespan of that equipment based on the anticipated usage patterns at your dental practice.
How Long Will My Intraoral Camera Last?
Like any piece of equipment, your intraoral cameras' longevity may be affected by the way it is handled by the users at your dental practice. Just like driving a car, the more you use it, there will eventually be wear and tear. However, you can take comfort in knowing that just a few cases accepted due to the clarity of your imaging will more than pay for your device. The ROI you will see by having 4K quality imaging will make all the difference. 
Proper Maintenance
How well you adhere to the routine and scheduled maintenance of your equipment will also impact how long that equipment will serve your needs before it becomes necessary to replace the intraoral camera.
For example, the optical components of the X90 HD Camera are enclosed within a protective casing. That casing may be damaged when you drop the camera accidentally and sensitive components, such as the lighting and sensors, can be compromised by contaminants. This can cause the images captured to be of such poor quality that you may end up having to replace the camera prematurely.
You will stand a higher chance of using your new intraoral camera for many years if you work with the supplier to design a maintenance schedule that will keep the camera functioning optimally throughout its expected service life. All in all, dental technology durability is a combination of factors from the manufacturer's side and the user's end. 
In conclusion, Digital Doc stands out as the preferred dental camera manufacturer for a multitude of reasons. With an unwavering commitment to innovation and excellence, we have consistently provided dental professionals with cutting-edge imaging solutions that enhance diagnostic accuracy and patient care. Our dedication to quality, reliability, and user-friendly design sets us apart in the industry, earning us the trust and loyalty of countless dental professionals worldwide. When it comes to dental cameras, our unwavering dedication to advancing oral healthcare makes them the clear choice for those who seek nothing but the best.