How Pixel Software Helps Deliver High Quality Care
How Pixel Software Helps Deliver High Quality Care
Dentistry is constantly evolving with the advancements in technology. One of the latest technological advancements in dentistry is the use of computer-aided design/computer-aided manufacturing (CAD/CAM) systems. These systems allow dentists to create precise restorations such as crowns, bridges, and veneers with maximum efficiency. One of the most advanced CAD/CAM software programs used in dentistry is the Pixel software. In this blog post, we will explore how the Pixel software assists dentists in delivering high-quality care to their patients.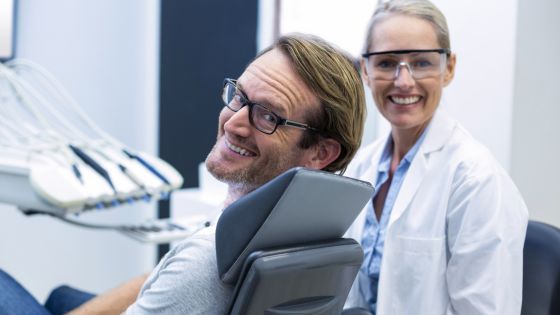 Pixel Software Is User-Friendly
Pixel Software is a user-friendly and intuitive program that is easy for dentists to navigate. The user interface is designed to be simple and straightforward enabling users to design restorations quickly and accurately. It is a valuable tool, especially for dentists who lack experience in using CAD/CAM systems. Pixel software's guided workflows and user-friendly tools allow dentists to create precise restorations with ease.
Pixel Software Provides Accurate Imaging
Pixel software's unique imaging technology creates precise 3D images of a patient's teeth, which is an essential step in designing a restoration. It captures every detail accurately, enabling the dentist to design the restoration with more accuracy and precision. The software eliminates the need for messy dental impressions, which can be inconvenient for patients, making the experience less stressful and more comfortable.
Pixel Software Increases Efficiency
The Pixel software's ability to create and design restorations increases efficiency in the dental office. Without this software, a crown would have to be made by obtaining a traditional impression, which would be sent to a dental lab. The lab, in turn, would manufacture the crown. The entire process would usually take several weeks. Pixel software enables the dentist to design, create, and manufacture the crown in a single visit, eliminating the need for the dental lab. This is not only convenient for patients, but it also saves time, reduces costs, and increases productivity.
Pixel Software Produces High-Quality Restorations
The Pixel software produces high-quality, natural-looking restorations. The software can create restorations that match the exact shape and color of a patient's natural teeth, providing a seamless result that patients will love. The software allows for precise contouring, ensuring that the restoration is comfortable and well-fitting, eliminating the need for a second visit to make further adjustments.
Pixel Software Improves Patient Satisfaction
The use of Pixel software improves the overall satisfaction of patients. Not only does it make the restoration process less stressful, but it also allows for faster results with better accuracy. Patients do not want to spend weeks waiting for their restorations to be completed. Pixel software enables them to have their restorations made in a single visit while enjoying better quality and natural-looking results. This technology helps in increasing patient retention and referrals and leads to increased customer satisfaction.
The use of Pixel software in dentistry has revolutionized the way dentists design, create and manufacture restorations. Not only does it make the process more efficient and accurate, but it also produces high-quality natural-looking results, increasing patient satisfaction. This software is used in making numerous dental restorations, including crowns, bridges, and veneers. It is a valuable asset in any modern dental practice. With Pixel software, dentists can create restorations with much more precision and ease, making the patient experience less stressful and making your dental practice stand out from its competitors.