How to Enhance Patient Experience
How to Enhance Patient Experience at Your Dental Practice
Let's face it: a dentist appointment may be stressful for some individuals. A dentist visit is hardly ideal for timid or nervous individuals to spend an afternoon. Even the most seasoned dental patient with no anxiety or phobia concerns may not like spending time in the dental office.
So, how can you stand out and create a patient experience that attracts and retains the patients you want? Our team at Digital Doc, maker of the best intraroral camera, shares below.
A Dentist's Guide to Enhance Patient Experience
First, examine your current dental office practices to discover if the patient experience you provide meets your expectations or if it may be improved.
Where Should You Transform Your Practice?
First and foremost, the patients' experience or perception of you begins before they ever enter the clinic. Today, patients look to reviews when selecting their dentist.
Word-of-mouth recommendations are fantastic! But, if that doesn't happen, how are you going to advertise? Is your sign in good condition and visible from the road? Is your phone number included? How is your Google ad performing? 
Enhancing the Office Visit 
The patient has called your office and, hopefully, is greeted kindly by your reception staff, whether in person, over the phone, or by email, in order to schedule an appointment. So, what now? Our advanced dental technology team cannot cannot emphasize this enough: whether you want your office to have a "dental spa" vibe or more of a pleasant home feel, please make sure it is clean! There is no garbage on the floor, no smudges on the windows, the bathroom is clean with enough of paper towels and toilet tissue, and there is no food or drink at the reception desk.
If your sterilizing area is visible to patients, keep it clean.
Additionally, when patients walk into your clinic, they should be greeted personally by your receptionist. Many offices provide water, tea, or coffee as a refreshment. Some even offer freshly baked cookies for people to enjoy while waiting or after their session. The Wi-Fi password for your patients may be displayed in a nice frame, allowing patients to go on to their phones and answer emails, play games, browse social networking sites, listen to music, or view movies.
Utilize High Quality Dental Technology
Your patients deserve top-of–the-line care, so it is essential to employ the best dental technology. The dental technology used in your practice should be up-to-date, while also enhancing patient experience. For example, show your patients the areas of their mouth that need improvements with an intraoral camera. Also, let your patient remain in their chair as your team uses a handheld X-Ray. Eliminate goopy impressions, and instead, utilize sleek, high-quality dental technology. 
Also, consider installing monitors in your waiting area that highlight the different types of technology you are utilizing. This intrigues your patients while also helping them understand the high-quality services they are getting by choosing your practice. 
All of these tiny touches contribute to a patient's feeling welcomed and at ease while they wait. Keep waiting times to five minutes or less. It's critical to respect their time, and they should respect yours by being on time for their appointments. If your patient is new, I offer a tour of the operatory by your assistant or hygienist when the patient is brought back. You may highlight the consultation area, patient restroom, and how many operatories and dentists are on staff.
This is also a wonderful moment to emphasize any areas in which you are particularly proud, such as the capacity to take cone beam radiographs, a new operatory, an in-house lab where crowns can be prepared in a day, a water filtration system, and so on. Make a little boast.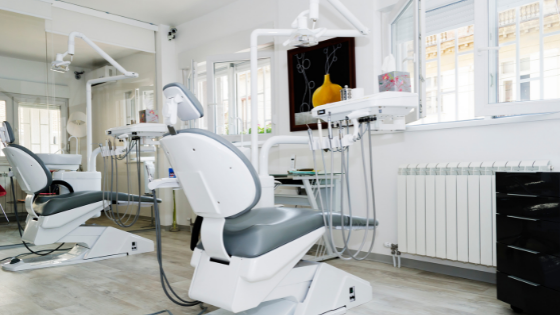 Enhance the Experience in the Chair
Once the patient is situated, there are several options for making them feel pampered and cared for. This includes a thank-you gift for coming to you for their dental requirements for the new patient. It might be something as basic as a tumbler with your branding on it.
Dr. Eastham, dentist in Grand Junction, explains that he uses a heated neck pillow, soothing lip balm and more to enhance patient experience. 
Contact Digital Doc Today To Add Advanced Dental Technology to Your Practice
Ready to add some technology to your practice? Check out what dentists are saying about our product reviews here. Digital Doc is here to help you enhance your dental practice. Schedule a demo with us today!