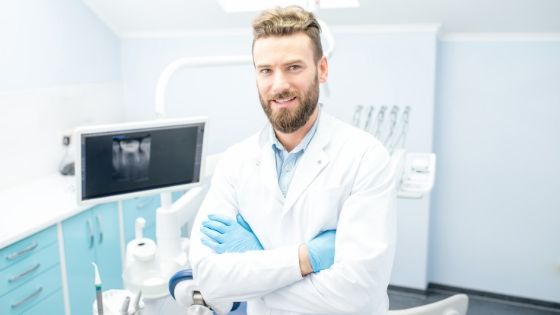 Once you've received your licenses to practice dentistry, you can start your own dental practice. Many of us know that being an excellent dentist and being a good business owner are two completely different ball games. Dental school may teach you how to be the best at your job, but it certainly does not teach you how to run a business. However, that does not mean you cannot be good at both! With proper preparation, knowledge, and tools, you can become an excellent dentist and a successful business person at the same time! In this article, we share some tips on how to successfully start a dental practice.
Before Starting Your Dental Practice
Take it easy: Being your own boss isn't as simple as it sounds. It's best to have proper planning. Make sure you do an appropriate amount of research and have the right mentors. We recommend finding a successful dental coach to help guide you along the way. 

Targeting the right people:

When running a business, you have to understand that it's all about making your customers happy. For instance, if you're targeting families, you need to make your space more family-friendly with designated areas and activities.
We want you to have a successful practice, which is why we have compiled a list of tips for you:
Do your homework:

It is recommended that you connect with existing dental practice owners and ask them about the challenges they faced in the beginning and how they've overcome those challenges. This will give you a good idea for what you need to expect. 

Have a solid business plan:

It is very important to be clear about your goals and how you aim to achieve them. You'll need to decide who in the market you intend to target and how you aim to achieve that. 

Choose the right location:

The old saying, "location is key," couldn't be truer. It's so important that you open your dental practice in an area you think will be successful. Do your research on the different demographics and types of businesses in your area.
How to Successfully Start a Dental Practice
Starting your own dental practice is a good idea if it is done carefully and with good preparation. If you really want to differentiate your business from competitors and provide unmatched service and quality for customer satisfaction, you should take a look at Digital Doc's intraoral cameras. The crystal clear images you get through their intraoral cameras give patients just what they need to know to start treatment. Any successful practice owner will tell you that investing in new dental technology is worth the return.