Improving Dental Office Productivity
The 3 Steps of Improving Dental Office Productivity
As a dental practice owner, you are fully aware that new competition arises every day. One way to ensure growth is to improve productivity. Our experts at Digital Doc have compiled the following steps to improving dental office productivity dramatically.
Step #1: Take a Look at Your Office's Materials/Supplies
One of the ways you can increase dental office productivity is by decreasing office supplies. You can weed out which materials and supplies are being used, overused, and not used at all. Here's why:
It will be easy for you to keep track of the quantities of materials that you are using. 

Cost-savings will accrue when you optimize the materials you use. Ultimately, this will decrease your overhead costs.

Less time will be required to order needed supplies.

Your work processes will become standardized.

The risk of errors is minimized when you don't duplicate materials.
As you assess your materials portfolio, Digital Doc suggests that you give careful thought to materials that can serve multiple purposes since dentistry is moving in that direction.
Step #2: Stick to One (or a few) Brands
When improving dental office productivity, you must narrow down the list of vendors to as few as possible. For example, you can get all your digital dental equipment, such as intraoral cameras and hand-held digital dental x-rays from Digital Doc. The benefits of consolidating your suppliers include the following;
All your materials and processes will match seamlessly. For example, the images captured by the

IRIS X80 Liquid Lens intraoral camera

will be instantly uploaded to the patient's file since the intraoral cameras will easily integrate with your office management software.

Quality assurance will be guaranteed

Onboarding new employees are easier

You are likely to spend less money investing in equipment, software, and materials, unlike another dental office that opts to acquire a myriad of standalone equipment, software, and materials.

Greater patient satisfaction since your results will be consistently high, and patients will grow to love and depend on the services that you offer.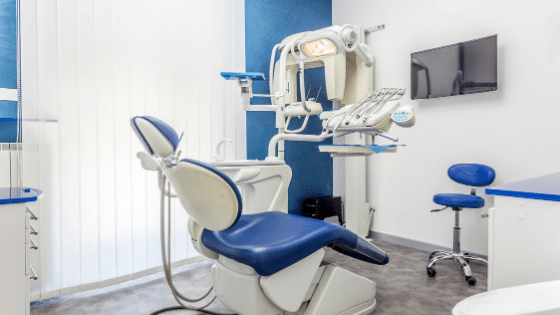 Step #3: Create and Nurture Great Partnerships
It isn't easy for your dental office to do everything and excel at it. For example, while it may be possible for you to fabricate same-day restorations in-house, it may be uneconomical for you to procure the sophisticated equipment needed to make dental implants and other specialty restorations.
You can therefore improve the productivity of your dental office by identifying the core tasks that you really shine at and then outsource the rest. Doing this will bring immediate benefits like;
Increasing the return on investment because your resources and time will be allocated to the services where you outshine the competition.

Beneficial partnerships will make it possible for your dental office to widen the range of services that are offered to your patients.

You can spend more time providing exceptional care to your patients.
Improving Dental Office Productivity with Digi Doc
The future of dental offices is now. If you aren't actively taking steps to increase the productivity of your practice, then you are falling behind your competitors. Contact Digital Doc today, and we will help you modernize your dental office and improve productivity.