Inside Teledentistry with Brett Wilson
What Does the Future Look Like in Dentistry? Inside This With Brett Wilson
What does the future like in dentistry? You have heard of Teledentistry, but most likely thought you don't run a mobile clinic, or you don't have hygienists going to school, so it does not apply to you. What if it could save you time and money in your day to day operations? A few things to consider (as always, check with your state board as ten states or so are not allowing teledentistry):
1. Check Fewer Hygiene Patients
Have your hygienist ask each recall patient if they would like to see the doctor, or they can be dismissed early.
What to do Next?
1. Patient chooses a check as usual.
2. Patient opts for a Telecare session recorded and sent to the patient.
You review images taken from your intraoral camera, x-rays, and LuM transillumination.
Record an exam on Zoom
Send this exam to your patient.
Bill out codes D0140 and Teledentistry code D9996 teledentistry, forwarded to the dentist for review.
3. Patient opts for Telecare live session.
Schedule Zoom meeting with the patient
Share your screen with them so they can view their chart.
Have IO camera images, x-rays and LuM transillumination photos up to discuss findings with the patient
Bill out codes D0140 and Teledentistry code D9996 teledentistry real-time.
Include a narrative of fewer than 80 characters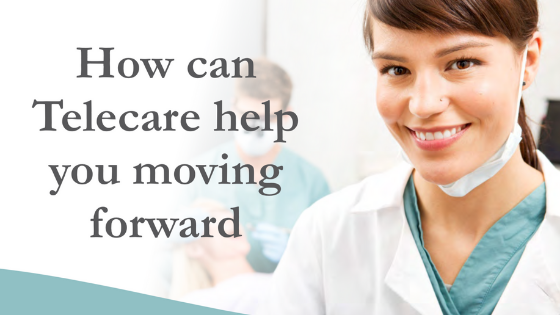 What if half your recall patients choose Telecare?
Complete procedures by not having to leave your operatory
Save $ on not changing out of PPE.
Could you save time on hygiene appointments and see more to catch up on patients that were not seen during COVID?
As we adjust to the new normal, consider Teledentistry. Poll your patients and see how they react. A great first step,
Stay tuned on more information regarding Telecare.
Be Well,
Brett Wilson