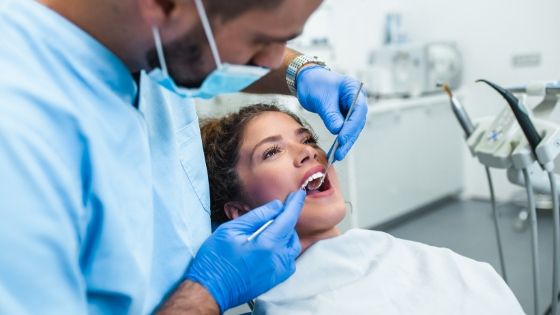 We are thrilled to introduce X80, liquid lens autofocus HD camera.  This camera is plug and play. No training needed. The liquid lens goes from Full Face to Macro and stops on a dime.  We live in an HD world today and believe patients know the difference between SD and HD, then expect it. We expect to deliver industry-leading products that improves efficiency and case acceptance. We call it SEE More. DO More
Liquid Lens Auto Focus
The IRIS X80 intraoral camera comes with a Liquid Lens Auto Focus capability that means that you or your dental assistants will no longer have to press any buttons to focus the camera before capturing an image. The autofocus feature takes care of all this. All you have to do is press the capture button to have crisp, clear images of your patients' dental structures. This is made possible by an internal computer that monitors the image that you would like to capture, and this internal computer adjusts the focus automatically whether you would like an image of a micro area or a wide-angle version.
Dual Capture Buttons
The fact that most people are right-handed has caused left-handed users a lot of grief because they have been compelled to adapt to using tools that aren't designed with them in mind. You won't have to worry about this thanks to the IRIS X80 intraoral camera. This exciting new digital camera comes with a capture button on either side so that you or your staff can use the button which corresponds to their preferred hand for performing such tasks. For those who are comfortable using both hands, the IRIS X80 now allows you to alternate the side you use to engage the capture button!
Ease of Use
Digital intraoral cameras just got a whole lot easier to use with the introduction of the IRIS X80. Users simply take the camera out of its box, plug it in and start capturing images right away! No need to tinker with multiple settings or read through a whole manual. This ease of use is a true time-saver in a busy dental office.
Impact and Chemical Resistant Body
Digital Doc is familiar with the different chemicals and chemical cleaners used in dental offices, as well as the likelihood that equipment will bump against surfaces from time to time. For this reason, the IRIS X80 intraoral camera has been designed to be highly resistant to impact and chemicals. Additionally, the body is seamless, further protecting the internal components from exposure to body fluids (blood and saliva, for example) and cleaning solutions. You can, therefore, be sure that your new IRIS X80 dental camera will serve you for years to come without easily succumbing to the effects of accidental bumps or chemical intrusion.
USB 2.0 Compatibility
The IRIS X80 intraoral camera will not require you to modify your present setup of the operatory, nor will it require you to buy any additional accessories so that you can use it. This new camera can be used with the standard USB 2.0 protocol so that it will fit seamlessly into your workflow.
The IRIS X80 comes with a load of other great features which you can experience for yourself by scheduling an in-office or virtual demonstration with us at Digital Doc. With the IRIS X80 intraoral camera, you will be able to SEE MORE and DO MORE!