Quality Intraoral Cameras Belong In Every Operatory
Taking Your Dental Office To The Next Level With Intraoral Cameras
Dental intraoral cameras are becoming increasingly popular in dental offices as a way to provide patients with a more comprehensive view of their oral health. When you can show patients a close-up view of the teeth and gums through the clarity of an X80 intraoral camera you can help them identify problems that would otherwise be difficult to see. In addition, Intraoral Cameras are helping dental offices to communicate better with insurance companies which eliminates so many of the billing issues we have all experienced. As dentistry continues to evolve, top-rated intraoral cameras are an essential part of your dental office, providing patients with a more complete view of their oral health. This is why quality Intraoral cameras belong in every operatory in your dental office today!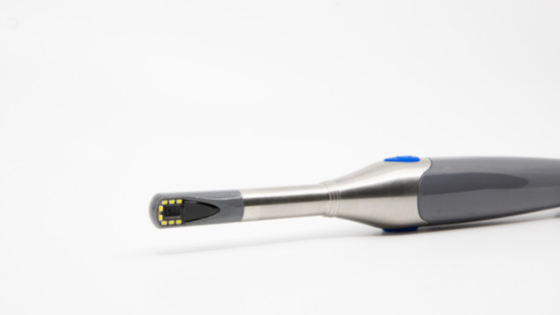 Benefits Of The Intraoral Camera
At Digital Doc, we pride ourselves on the quality of our products. Every component, from the liquid lense auto focus to the comfortable and sleek handle, are designed for durability and precision. The left & right-hand buttons are easy to use, so you can focus on your work, not on the equipment. As a result, our products are backed by a 100% satisfaction guarantee. The beauty of this camera is in its simplicity. There is no need for drivers or special software- just plug it into a USB port and you're ready to go. Our friends at High Desert Dental, the best dentist in Grand Junction CO, say that the images it takes are high-definition 1080p, so you'll be able to see every detail clearly. 
Hear from Dr. Smurthwaite | Why You Need An Intraoral Camera In Every Treatment Room
The Extended Warranty Digital Doc Provides
When you choose Digital Doc, you are investing in more than just the product. You are also investing in our premium support, training, and extended warranties. Our team is passionate about providing the best possible experience for our customers.  Nonetheless, we go above and beyond to make sure that you are completely satisfied with your purchase. We offer a variety of training options to suit your needs, and our extended warranties provide peace of mind in case of any problems. With Digital Doc, you can be confident that you are getting the best possible value for your money.
Contact Digital Doc For Your Dental Technology Needs!
At Digital Doc, we understand the importance of staying up-to-date on the latest technology. That's why we offer a wide range of dental office equipment, from handheld x-rays to dental sensors. We also offer a variety of services to help you get the most out of your new equipment. Our team of experts can provide training and support to be confident that you're using your new equipment to its full potential. Contact Digital Doc today and let us help you take your dental practice to the next level.