Rules to Increase Case Acceptance
Rules to Increase Case Acceptance in Your Practice
What do you need to get a "yes" from your patients? There's no easy fix, magic wand, or potion that will give you treatment-acceptance success. The difference between success and failure is not a secret but a secret formula. In this article, our Digital Doc team shares simple rules to increase case acceptance in your dental practice.  
Believe You Can Increase Case Acceptance
When you put your mind to something, you can do anything. Confidence comes from training, education, and experience in knowing what you're doing. A patient or team member will know when you feel confident about something. Having a "yes" mentality will give you a positive commitment to achieve your goals. Are your thoughts generally positive or negative? The saying, "We become what we think about couldn't be more true." Negative thoughts will block the ability to concentrate on positive ones—those that give rise to success.
Believe you can increase case acceptance in your practice. Why? Because you and your team are capable of providing the best comprehensive dentistry. Once you change your mindset, everything will start to fall into place.
Good Intentions
Intentions are everything these days. To increase case acceptance in your practice, you'll need to clarify intentions in order for the team to succeed. It's your job as the dentist to direct team efforts, office culture, and development strategies. As you already know, working together is a critical part of driving revenue in your practice. When you work together, patients notice. Dr. Boals, a dentist in Colorado Springs, recommends having morning huddles, where you can set the intentions for the day. Then there's no reason why anyone shouldn't be on the same page.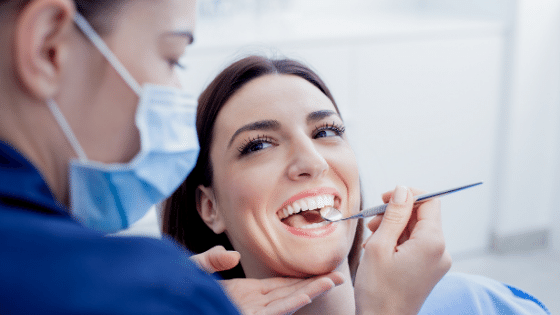 Teamwork 
Patients will look for any excuse not to start treatment. When they're spending their time and money, who could blame them? They need to know they chose the best dental office for their dental treatment. Therefore, having your team in order is crucial. Make sure everyone on your team is thoroughly trained; that way, opportunities aren't missed.
Education & Skills
The dental industry is very competitive. There are dental offices everywhere we look. So, how do you stay competitive? Continuing education credits are an excellent way to keep up to date with the latest dental practices. There are plenty of CE credit opportunities available. You just have to find a specialty that sparks your interest. The more education and skills you have, the more confidence you'll have to provide your patients with the best care. 
The same goes for your team. Start by providing in-office opportunities for your team. Ask them if they would prefer monthly, quarterly, or yearly training. Training can consist of new strategies and technologies that can better the practice. For instance, if you invest in a new intraoral camera for your practice, have each team member go through training. That way, you know everyone is comfortable using the new advanced dental technology.