Saving Money Vs. Increasing Revenue in Your Dental Practice
Difference Between Saving Money Vs. Increasing Revenue
in Your Dental Practice 2021
Many dental practices are trying to stay financially afloat since COVID-19. As business owners and dentists, you may be asking yourself better – saving money vs. increasing revenue in your dental practice. We've seen dental practice owners try to save by buying the cheapest dental equipment possible, hiring affordable staff, and overall cutting costs. While saving may have its merits, it doesn't augur well for long-term success. 
A more sustainable and empowering approach is to increase the revenue of your dental practice. This mentality puts you in the driving seat and the limits of how much revenue can come to your practice. It'll depend entirely on how much effort you are willing to invest in growing the revenue. For purposes of this discussion, let us just consider three methods that you can take to increase revenue in your dental practice.
Acquire Appropriate Dental Technology
Always keep track of the various dental practice metrics so that you can set necessary goals and strategies. Some of the metrics worth tracking include the case acceptance rate, the new patient rate, the average production (in monetary terms) per dentist per hour, and so many others.
Each of those metrics is important in its own way. For example, the case acceptance rate helps you know whether your patients accept the recommended dental treatment. If you have a decent case acceptance rate, your staff and equipment can be put to good use. A rate lower than 60 percent is cause for concern because your practice may never operate at full capacity or even grow.
Similarly, the new patient rate is equally important. As you may know, patients may stop going to your dental office for various reasons. New patients should come in at a higher rate than the rate at which you are losing patients.
When you analyze those metrics, you will need to access where you are now and where you want to take the dental practice. Acquiring new dental technology, such as the Digi Doc hand-held x-ray, the LUM sub-enamel illumination device, and an IRIS X80 Intraoral Dental Camera, can play an instrumental role in increasing dental practice revenue.
Digital Doc's advanced dental technology can make it possible for you to SHOW patients how serious their dental issues are, and this, in turn, will increase your practice's case acceptance rate. With better case acceptance comes more revenue to your dental practice.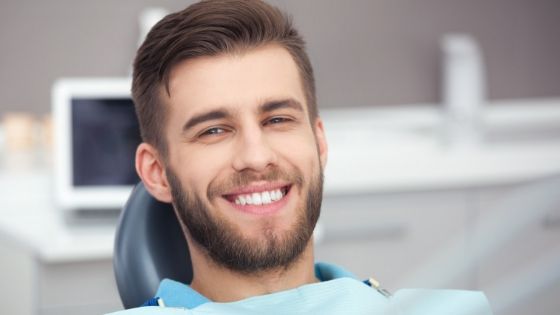 Invest in Quality Staff in Your practice
Hiring the best staff is also a good way to increase the revenue of your dental practice. Quality staff will connect with your patients and increase patient satisfaction levels. As you know, a satisfied patient is the best marketing tool you can ever have, so patient referrals and patient retention rates will increase.
Quality staff is usually more receptive to new technology, so they will explain to patients why the XTG X-ray Device is superior to the traditional x-ray equipment, and the proper use of the LUM device will catch cavities early so that appropriate treatment can be administered. All these results of having quality staff will improve the bottom line.
Step Up Your Marketing Efforts
What do most businesses do during hard times? They cut their marketing budget. This is counterproductive because marketing efforts can help turn things around. Similarly, in good times, additional marketing can help your business to maximize its revenue. So, this isn't the time to ease up on your marketing efforts either.
Marketing is another method that you can use to increase the revenue of your dental practice. Just acquired an XTG Handheld X-ray for your practice? Highlight its benefits to patients in your marketing literature so that more patients can be attracted to your cutting-edge dental practice.
Proper marketing can draw more patients through your doors. Once they're at your office, it's up to you and your staff to provide excellent care and services. If things are done well, those new patients will stay, accept more procedures, and recommend you to their circle.
As you can see, trying to save yourself to financial success isn't as sustainable as seeking ways to increase revenue. There is no limit to how far you can grow if you decide to increase the revenue in your dental practice. Just analyze your practice, decide where there's room for improvement, and then find ways to increase the performance of the dental office in that area. The money will follow your effort.
Editor's note: This post was originally published in June 2019 and has been completely revamped and updated for accuracy and comprehensiveness.