Setting Practice Goals for the New Year
Setting Dental Practice Goals for the New Year
It's the time of year to make New Year's resolutions. Why not strive to make goals that are easy to maintain with your practice. If you have trouble making realistic resolutions for your dental practice, read our top practice goals for the new year.
Empower Your Team
Build a staff meeting rhythm and stick to it. If you meet once a week, once a month, or annually, it is essential to develop a positive rapport with your staff. Why not get into the habit of thanking your team? Employees who feel respected are more likely to stick around when things get rough and do the little bit extra for you. Our friend Dr. Ben Kacos, a family dentist in Shreveport, LA, says that studies have shown that satisfied teams are efficient teams. Help the best workers perform even better. As a practice owner, it is likely that you spend your time solving problems. As a result, some of your best workers don't get the recognition and time they need from you.
SMART Goals
You've likely heard of SMART Goals. Setting SMART goals is a more efficient way to achieve goals. They are precise, measurable, attainable, applicable, and time-bound. For example, if it's your goal is to increase your practice's case acceptance, be precise. For example, to increase billings by 10% of the previous monthly output. The goal must be attainable. If the target is too much of a stretch, it can demotivate your team, which will have a negative long-term impact on growth. Make the goal important so that your team members know exactly what they need to do to accomplish the goal.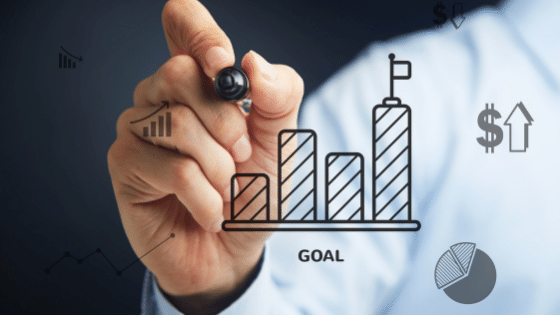 Monitor Scheduling
As practice owners, your schedule can sometimes take control of your life. Your appointment schedule is a vital part of a successful practice. When the schedule falls apart, you'll need your team to step in. There is no space for complacency or discrimination in this process. Good communication skills are required to arrange appointments in such a way that patients understand the significance and importance of keeping them. Your team must be completely committed to this process.
Costs of Control Workers. 
Effective practice is supposed to run at 20-25% of staff costs. If staff costs are higher, that may be because you have too many workers versus the workload. If you have so many openings in your hygiene schedule, you should reduce the number of hygiene hours you have opened. On average, you should be able to hire one full-time hygienist per 1,000 active patients on the basis of 250 working days per year and 1.5 to 2 patient visits per year.
Management of Sundry Supplies. 
Effective practices are expected to run at 5% or less of monthly billing. The problem with this metric is that there is sometimes uncertainty about the proper distribution of sundries and confusion about what the sundries are. Inventory management is an essential part of this process, as well as creating a monthly budget using the appropriate metric, i.e., a dollar figure based on the previous month's invoices or collections.
Lab Costs
Lab costs are projected to run at 10% or higher. If they are less, it may mean that you are conducting bread and butter services but that there are fewer high-end services, such as crowns, bridges, implants, etc. Treatment plans need to be followed up, and a trained Treatment Coordinator can help promote treatment and improve the productivity of the practice.
Accounts Receivable
There should be no accounts pending for 90 days. Both bank managers deem 90-day accounts to be uncollectible. If your patients have obtained dental services and have not paid for them within three months, they likely have no intention of paying you. Reimbursement will be issued within two weeks, including insurance-driven practices that embrace assignment. In most cases, insurance providers will reimburse the patient regardless of the assignment strategy. Remember, it doesn't matter how much you charge, only how much you collect.
Communication
Consistency in communication is key to the success of your practice. As doctors, it's your duty to provide the best dental care possible. At Digital Doc, we know how difficult it can be to effectively communicate with patients and team members. One of the best ways to eliminate this communication barrier is to invest in advanced dental technology. Many patients appreciate being shown exactly what's happening to their oral health. IRIS intraoral cameras allow patients to see anything and everything you or your team sees. When you go above, and beyond patient education, it empowers your patients to say yes to case acceptance.
Now that you have inspiration for setting practice goals for the new year, you can take charge of 2021! Increasing the overall quality of your practice will help improve the work environment and quality of care. If you'd like to learn more about our dental technology, schedule a virtual consultation with one of our Digital Doc representatives. Our team is happy to help you find dental technology for your modern dental practice. Learn how to achieve sustainable growth and profitability for years to come!