Technological Advancements in Caries Diagnosis
The Many Technological Advancements in Caries Diagnosis
As any dentist will tell you, catching dental caries early gives a head start in their successful treatment, but it has not always been easy to accurately diagnose carious lesions. With technological tools like the LuM transilluminator, clinicians are now in a better position to detect lesions early and make appropriate treatment recommendations. Here are some of the technological advancements in caries diagnosis.
Ability to Document Caries Progression
Technological caries detection devices, such as the LuM Transillumination device, bring the power of today's dental cameras to the fore. The caries detection tool gives dentists the ability to examine each lesion and capture images that are then referred to during subsequent patient visits. With the recorded images on file, a clinician is better able to make an accurate diagnosis regarding not just the presence of dental caries but their activity status as well.
Assessing the Effectiveness of Preventive Treatment
Gone are the days when the method of choice to deal with caries was the surgical intervention. Today, attention has shifted more towards preventive treatment, especially once the caries is caught early at the time when they haven't gone deep or become wide.
People respond differently to treatment, and as a dentist, you are always providing the best treatment and overall experience possible. Caries detection tools address this need and offer insights on how effective preventive caries treatment has been.
If the dentist finds that the treatment doesn't have the desired effect, he or she can promptly change treatment modalities before the carious lesions have a chance to progress into forms that will necessitate more invasive and costly interventions. Caries treatment is most helpful when the caries are caught early, and the best transilluminator, combined with the best intraoral camera, make that early treatment possible.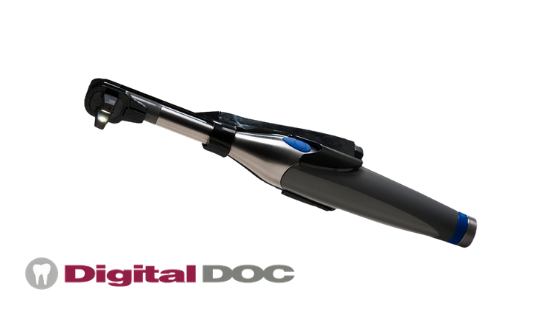 Motivating Patients
Transillumination tools like the LuM device also make it possible for dentists to speak the same language with their patients. By showing each patient the caries lesions on their teeth, you send a powerful message to the patient, and this will, in turn, provide a strong motivator for the patient to pay greater attention to their oral hygiene. Every dentist would love to attend to a well-educated patient (on matters of oral care), and these technological tools aid in that effort.
Reducing the Need for Radiological Tests
Over the decades, the field of dentistry has relied on radiological diagnostic tests, such as X-rays, to detect and monitor dental caries. However, such radiological tests have their own limitations and are not desirable in some situations. Dr. David Moghadam, a dentist in Easton, PA, explains that caries detection tools do an excellent job of detecting caries, and this reduces the need to subject patients to radiological tests.
This isn't to say that radiology, and X-rays in particular, no longer have a role to play in caries detection or treatment. Rather, the existence of the LuM transillumination device and others like it increases the available diagnostic options so that a dentist will only order an X-ray when the situation warrants it, such as when additional information (visualizing the pulp chamber, for example) is needed while determining the progression and degree of activity of carious lesions.
For dentists looking to adopt these transilluminators, the cost is no longer such a big point of contention since these tools are now available at an affordable price point. Suppliers are also willing to work with you to smooth out the learning curve. There is, therefore, no better time to receive dental care than now since there is an abundance of tools to help in early detection and treatment. Digital Doc is proud to be a big part of this revolution, and we promise to continue offering the best dental cameras, the best transillumination devices, and a host of other dental technology needed to provide better care.