The Durability of Your Intraoral Camera Matters
The Durability of Your Intraoral Camera Matters 2021
Most dentists have now realized the importance of investing in new dental technology in their dental offices. However, this new technology may sometimes come at a price. Know that the benefits far outweigh the initial upgrade costs. Our Digital Doc team shares the following are some of the reasons why the durability of your intraoral camera is important.
Dental Camera Durability Impacts Cost
When you buy a very durable intraoral camera, such as the IRIS X80 made by Digital Doc, the durability of this camera ensures that you will get great value from your investment. This is because the initial cost of the device will be spread out over the numerous years that this intraoral camera will remain in service.
When you divide your investment by the number of years that the camera will stay in service, you soon realize that the camera was very affordable, unlike another, which costs less but falls apart a few months after you've purchased it.
Durability is Often Indicative of High Performance
Have you heard the saying, "how you do one thing is how you do everything?" For example, a person who is late for appointments will rarely meet deadlines or fulfill their promises because how they do one thing is how they do everything!
On the subject of intraoral cameras, this principle also applies. When you choose your intraoral camera from a manufacturer like Digital Doc, who goes to great lengths to make a high-quality and sturdy intraoral camera that can withstand everything that a busy dental office can throw at it, you can be sure that everything to do with that camera was made with the same high standards in mind. For example, the optics system of the IRIS X80 Liquid Lens Auto-Focus Intraoral Dental Camera was designed with the same exacting standards that make this camera remain unfazed by being run over by a car, as shown in the video:
Running your intraoral camera over with a car is a true testament to its durability. You can count on Digital Doc's IRIS X80 to work for many more years to come.
This is in sharp contrast to other cheap intraoral cameras that can break at the smallest bump with a wall or a desk. You can't expect such a camera to deliver crystal clear images if the materials from which it was made are so flimsy, can you?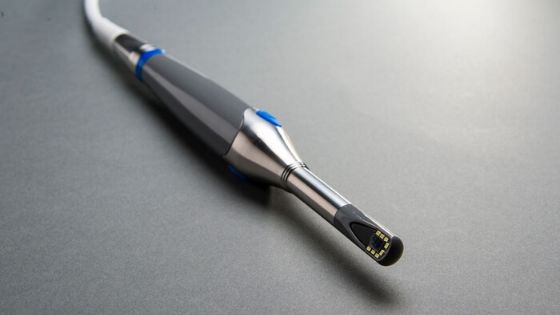 Durable Intraoral Cameras Stand the Test of Time
Dental offices are constantly bombarded with a huge variety of new technology that one may be hard-pressed to select what is really needed from what is just another shining object or toy.
The key to keeping up to date with technology without being obsessed with buying each shiny new object lies in selecting technology that will stand the test of time.
The X80 Intraoral Camera is so durable that once you buy it, you will be insulated against the temptation of buying every camera that is brought to your attention. Your precious resources will then be allocated to other technologies that you need at the office, such as a handheld dental X-ray device. This selection of a durable intraoral camera, therefore, frees you to modernize your dental office fully by integrating modern advanced dental technology and management systems.
Durability Increases Ease of Use
Pause for a minute and imagine two scenarios. The first involves an employee learning how to use a new camera every year or so. The second scenario involves an employee who has been using the same intraoral camera for five or more years. Which of these two dental assistants will get the best from the camera before them?
The answer is obvious, isn't it? If you have been using the same camera for years, you are more likely to master that camera in and out, so chances are you will get the best utility from that device.
That is why it is important for you to buy a durable intraoral camera, such as the X80 from Digital Doc. Your staff will be so used to handling and using the device that they get perfect images for the diagnosis, case presentation, and treatment. Such expertise cannot exist if you buy cameras that aren't durable, and so you're forced to keep replacing them. Our friend, Dr. Dave Moghadam, a dentist in Easton, PA, agrees that investing in quality modern dental technology pays off.
As you can see, it is very important for you to assess the durability of any intraoral camera that you are considering purchasing for your dental practice. The IRIS X80 gives you durability and more. You will, therefore, be able to see more, do more for your patients using the number one intraoral camera in dentistry. To learn more about how to acquire an intraoral camera for your dental office, contact us today for a virtual demonstration.
Editor's note: This post was originally published in November 2019 and has been completely revamped and updated for accuracy and comprehensiveness.