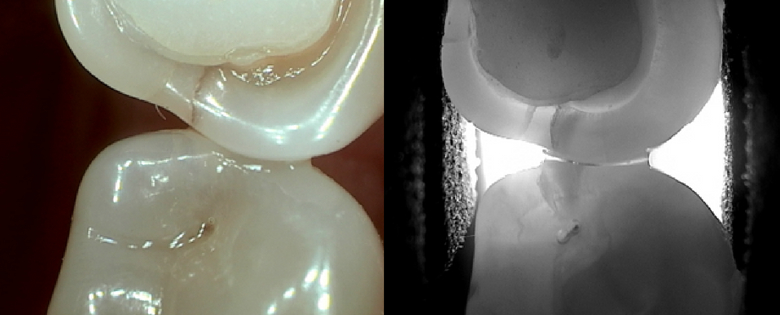 The evolution of caries dental detection technology has made it possible for dentists to employ more than one method of detection. Dentists today need to ensure they detect both visible and invisible spots of decay. Because of this, cavity detection is much easier. Dentists are in a great position to identify even the smallest cavities and treat them properly and immediately.
If you have ever had a case where cavity detection was questionable, just think of the dentists decades before you who did not have the clean, clear technology we have today. Here's a look at some of the different methods and types of technology from the earliest to the latest ones used to diagnose cavities:
The Trusted Old Visual Inspection
Looking for changes in the enamel surface of the tooth is a traditional, tried-and-tested cavity detection method. The dentist will look for brown, black, gray, and white stains on a patient's teeth.
This is also when dentists look for any stains around the edges of existing fillings or crowns you have. Since they sometimes can be an indication that decay is starting or will be developing soon in these areas. While the visual inspection is likely part of your current diagnostic exam, we know dentists have to rely on more than a visual inspection these days.
Exploration
Exploration is another traditional and commonly used method for detecting dental caries. The dentist will run a metal instrument over the tops of your teeth. If the fine-tipped explorer gets caught in the pits of soft enamel, your dentist will immediately know the tooth has a cavity. Not always the most accurate diagnostic tool but still a common practice today.
Caries Detector Dyes
Another old and effective method of detecting cavities is using caries detector or disclosing dyes. The dye is used to provide the dentist with a visual of the location of the cavities. It was applied directly to the tooth or teeth that the patient and dentist suspect of having dental caries. We wrote about this in a previous post in more detail. While this is not a method patients prefer or dentists use regularly it is still a technique taught in dental school today.
Intraoral Camera
Intraoral cameras are small, pen-like tools dentists use to take a closer look at the inside of your mouth and locate decay before it can destroy the tooth surface.
When your dentist uses an intraoral camera, patients won't feel any pain or discomfort. Simply hover the tip of the camera around the inside of your mouth to take images. These images will then be projected onto a nearby screen which you and your patient can see together.
The best and latest intraoral cameras bring the smallest details into vivid full-screen high-resolution focus. These images will help dentists have an easier time detecting even the smallest dental cavity.
Sub-enamel Illumination
Lastly, sub-enamel illumination is the preferred way for dentists to diagnose hard to see cavities. These devices are handheld wand-like tools used to detect interproximal dental caries.
The LUM device applies a high-intensity light source to the tooth. If the tooth is unhealthy or has impurities such as cavities or fractures, the light is dispersed and will show up clearly in X-ray-like images.
Sub-enamel illumination is one of the best dental caries detection technologies today.