The Future of Dental Technology and Innovation
Diving Into The Future of Dental Technology and Innovation
For a long time, many people would avoid visiting their dentist if it wasn't absolutely necessary. This is because dental visits didn't have the right tools or methods. Luckily, there are a number of technological advancements that have been introduced in the world of dentistry. Dental visits are now quicker, more reliable, less painful, and more comfortable for the patient. Here is an overview of the future of dental technology and innovation. 
Smart Toothbrushes
The concept of smart homes is becoming widely popular. For example, there are a variety of smart appliances like a smart dishwasher. In the field of dentistry, electric toothbrushes are now a common thing. So, it's no surprise that electric toothbrushes will be able to monitor how you're brushing your teeth. These smart toothbrushes make at-home dental care a breeze not just for kids but adults as well.
Digital Dentures
Gone are the days when several weeks and multiple visits to a dentist were needed to get dentures made. Advanced materials, software, and techniques have cut the time needed to make dentures. As a dentist, all you need is CAD/CAM technology to quickly fabricate custom-fit dentures with just a few clicks on their computer.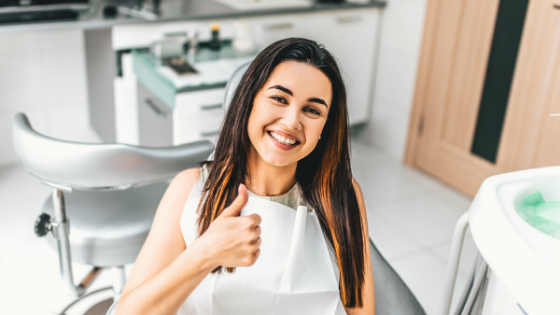 Augmented Reality (AR)
You can credit gaming applications for making AR common today, but don't be deceived that augmented reality will be restricted to the world of digital or online games. AR is slowly making its way into all industries, and it is beginning to creep into dentistry as well. For example, it is being used by some dental schools to demonstrate to students various treatment techniques. More applications for this innovation are sure to follow in the coming years.
Teledentistry
As we mentioned in the beginning, lots of people do everything they can to avoid going to their dentist. For example, dental anxiety may be one of the factors keeping them away. Teledentistry is one of the innovations that have been introduced to address dental concerns virtually.
In this approach, patients are video chatting with their dentist. Doctors like Dr. Ben Kacos, a dentist in Shreveport, LA, offers smile virtual consultations for patients interested in a smile makeover. Teledentistry is also a helpful way to communicate more with patients about the necessary steps of treatment.  
Intraoral Cameras
Many patients who visit the dentist are unsure of what their dentist actually does during their appointment.
Thanks to new technology like intraoral cameras, dentists can now show patients exactly what they see. Using a slim intraoral camera, you will be able to quickly capture high-quality images of the patient's oral cavity and then review those images on a monitor in your operatory. The best dental camera helps patients better understand the severity of their dental problem and can make a better decision about starting treatment. Additionally, doctors who use intraoral cameras in their office are seeing a 10-30% increase in revenue.
As you can see, dental technology has come a long way and the future of dental technology will continue to change. To learn more about how you can start implementing intraoral cameras in your dental practice, contact Digital Doc to set up a virtual demo.