The Ultimate Dentist's Guide to Selecting Intraoral Cameras 2021
The Benefits of Intraoral Cameras
Intraoral cameras were once only employed in a small number of dental practices. This form of dental equipment was first introduced in the 1990s. It was once seen as an unnecessary investment and luxury.
Back then, the initial outlay was high, with relatively more sophisticated models priced as high as $40,000. As follows, very few dental practitioners actually bothered to explore the benefits intraoral cameras offered.   
These days, however, more dentists have come to embrace the importance of having an intraoral camera in their practice for effective caries detection.
Here is the ultimate dentist's guide to selecting intraoral cameras.
The Benefits of Intraoral Cameras
If you are currently still on the fence when it comes to intraoral cameras, consider the following benefits of having one per chair at a minimum, per provider:
Factor in who is sitting in your chair.  Today, it is the most educated consumer on imaging in history, thanks to cell phones.  Your patients today can tell the difference between SD (standard definition) and HD in a second.  

It's an important diagnostic tool that enables you to show the extent of, say, damage in the teeth and/or gums even when there is no pain.
In terms of restorative dentistry, you can show and compare the state of the teeth prior to and after treatment

Validation: Your patient can see the state of his/her oral health in real-time as you explain what treatment is required to address problems. These include plaque, corroded fillings, bleeding gums, hairline fractures, etc.

Aside from being lightweight and ergonomically designed, intraoral camera wands are made to rotate from 0 to 90 degrees and use LED lighting technology for clear images, and they come with powerful magnification features.

Because of the way it is designed, even hard-to-reach areas have become highly accessible so that the availability of sharp, high-resolution images would be helpful in settling insurance claims and in ensuring your patient understands his/her dental situation and appreciate the therapy recommended.

Instead of relying on written records for patient dental files, you can make use of typical or cloud-based storage, including actual images that detail patient histories.
Essential Considerations When Buying an Intraoral Camera
Although intraoral cameras have become relatively more affordable in recent years, there are some important factors to consider. They include the following:
Imaging software integration – Whether you are investing in a high-end intraoral wand or a single-lens reflex (SLR) camera, you need to ensure the unit you buy can seamlessly work with current imaging and practice management software.

Image resolution and other image enhancement features (auto white balance, contrast, auto illumination)

Camera focus and exposure

Camera capture button – Must be conveniently located for unhampered operation

Build or material used.  Your device needs to be lightweight enough for ease of use and accuracy but should also be sturdy and durable.

Installation, support, and warranty.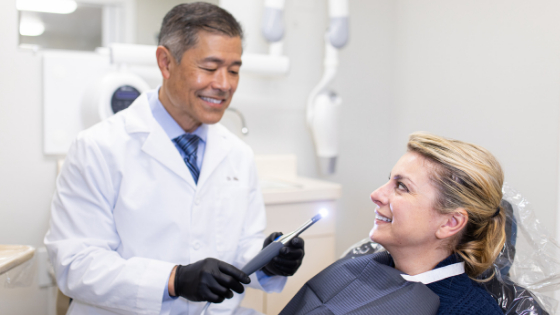 Contact Digital Doc Today
There are excellent models to choose from currently out in the market, including the IRIS series. The IRIS HD USB 3.0 dental camera, for example, is guaranteed to produce razor-sharp images of even the minutest details.
So if you're ready to scale up your practice and develop stronger relationships with your patients, do your research and partner with a company that is focused on seeing this technology significantly impact your practice. 
We look forward to hearing from you! Keep up with us today on our Facebook and Instagram. 
Editor's note: This post was originally published in August 2018 and has been completely revamped and updated for accuracy and comprehensiveness.