Tips for Purchasing an Intraoral Camera
Buyers Guide to Intraoral Cameras
Intraoral cameras are a valuable diagnostic tool. As a result, modern dentistry clinics cannot afford to be without them. The cameras have a variety of applications, including facilitating patient education, improving patient case acceptance, and facilitating case referrals to specialists. However, how do you choose the best intraoral camera? Today on the blog, our advanced dental technology team shares tips for purchasing an intraoral camera. 
Image Clarity
First, our intraoral camera team wants you to reflect: why do you need an intraoral camera? One dental office, for example, may use the camera to present cases to patients in order to enhance case acceptance rates. Then, another clinic, like our friend Dr. Kacos, dentist in Shreveport, may merely be interested in the photographs for documentation purposes. Another dentist may also wish to employ intraoral cameras to capture the best possible image quality.
Thus, each of these applications will necessitate a different level of image quality. Case referrals to specialists, for example, require the use of photos of the most excellent quality possible so that the specialist can readily detect the concerns that need care. The resolution (the higher the resolution, the more precise the image), the type of lens employed, the illumination, and the sensor or CCD chip are all essential aspects that influence image quality. Discuss these parameters with your selected provider to recommend the best camera for your needs.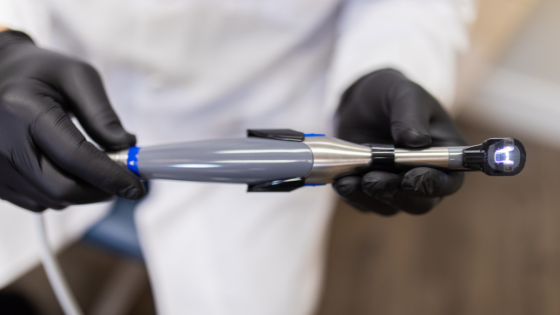 Your Patient Administration System
When shopping for intraoral cameras, keep your patient management system in mind. Make certain that the camera you purchase will simply integrate with your patient management system and will not cause any needless complications.
Choose a camera, for example, whose photographs can be imported into the patient's file with a single click rather than one that requires numerous steps to insert images into a patient's file.
Camera Concept
When shortlisting intraoral cameras, keep ease of use in mind. Importantly, all intraoral cameras are small and light. However,  we advise that you handle a couple in your hands. Then, compare how comfortable you will be using each of those cameras. Lastly, choose the one that "feels right" in your palm because you will be using it dozens of times every day.
Also, consider how the intraoral camera captures images. Is there a button that the user presses to take a picture? If so, check that the switch is straightforward when the camera is angled in different ways. Other intraoral dental cameras use a tiny panel to collect an image. These may be more convenient to utilize if you're turning the camera about in a patient's mouth to collect photographs from various angles.
System Requirements for a Computer
Different intraoral cameras are intended for use with various computer systems. Consider the imaging software's needs as well as the type of processor it operates on, Choosing an intraoral camera that can operate on any type of CPU is a sensible decision in case you need to upgrade your computers after purchasing the intraoral dental cameras.
Services of Assistance
If you run into problems when installing or utilizing the cameras, having access to technical support from the manufacturer can make all the difference. This assistance is especially important during the installation phase. In fact, this is especially important when the camera's software is being linked with the patient management system.
Choose a supplier who has a track record of being available around the clock. This is essential to give technical help whenever it is required. Also, avoid sellers that claim that the guidebook is sufficient to resolve any problems you may have.
Contact Digital Doc For a Demo Today
Every dental clinic has its own set of requirements. Begin by describing your requirements. Then, determine which intraoral camera characteristics are critical to meeting those requirements. Also, you can then decide which features are "nice to have" and which you can live without.