Treatment Case Presentation Tips
What You Need To Have In Your Dental Office To Improve Patient Diagnostic
At Digital Doc, we understand that your dental practice is unique and deserves its own custom-tailored solution. That's why we offer a wide range of high-quality dental technology, designed to meet the specific needs of your practice. From digital x-ray systems to Intraoral cameras, we have the perfect solution for you. We are committed to providing the best possible patient experience, all of our products are made in the USA. Therefore, with Digital Doc, you can be confident that you are getting the very best in dental technology. Contact us today to learn more about our products and how we can help you take your practice to the next level.  Also, by advancing your dental technology in your dental office you can assure that your patients are getting the best quality care. Our blog has treatment case presentation tips for your dental office today.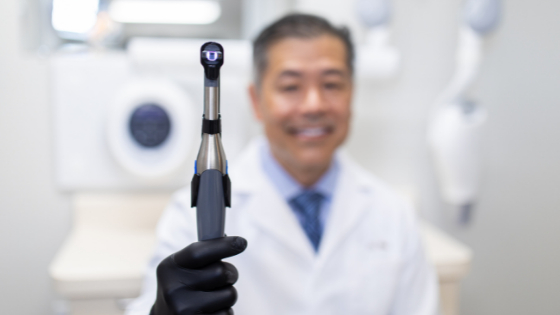 Larger Monitors Help Patients See More
One way that you can improve how clear your patients see while they are in your office is by having a bigger screen. Ideally, the screen should be about 40 inches or bigger. This way, they will be able to see everything more clearly and it will help them feel more relaxed. Additionally, it will also be helpful for you and your staff because you will be able to better see what you are doing and make sure that everything is correct. Having a bigger screen in your office will ultimately help to improve the experience for both you and your patients.
Camera Clarity Matters
Having a Digital Doc camera in your dental office has numerous benefits. First, it helps to create a more efficient workflow. Instead of having to take traditional X-rays, which can be time-consuming, you can simply take an image with the camera. This saves time and reduces the amount of radiation exposure for patients. Second, our cameras provide high-quality images that can be easily shared with other dental professionals. This is especially helpful when consultation is needed. Third, Digital Doc cameras are very versatile and can be used for a variety of purposes, such as taking before and after photos of dental work, viewing images of hard-to-see areas, and demonstrating procedures to patients. Overall, having a top-rated intraoral camera in your dental office is a valuable investment that can offer many benefits.
Show Off Your Dental Technology On Your Website
As a dental practice, it is important to have an online presence that reflects the level of care and professionalism that you provide. One way to do this is to showcase your dental technology on your website. By featuring state-of-the-art equipment and techniques, you can let potential patients know that you are up-to-date on the latest developments in the field. In addition, by highlighting your commitment to using cutting-edge technology, like our friends, Stuart FL, at Stuart Dentist you can show that you are a forward-thinking practice. Nonetheless, it also shows that your office is always looking for ways to improve the quality of care. By showcasing your dental technology, you can attract new patients and show existing patients that you are committed to providing the best possible care.
Contact Digital Doc For More Information
When you choose Digital Doc, you are choosing a team of dental technology experts who are committed to providing you with the best possible products and services. We offer a wide range of dental technologies, from digital radiography systems to dental Intraoral cameras. These are designed to help you provide the highest quality care for your patients. Contact us today to learn more about our products and services.