Understanding Liquid Lens Autofocus Technology
Everything You Need to Know About Liquid Lens Autofocus Technology
You may have heard about the IRIS X80 Liquid Lens Auto Focus Intraoral Camera, the latest addition to the Digital Doc family. You may be wondering why the current emphasis on liquid lens technology. In this article, you'll learn what liquid lens technology is and how it works to deliver superior images at your dental office.
How Liquid Lens Technology Works
The liquid lens technology uses an electrowetting process to achieve the best autofocus capabilities possible. The process of shaping the oil drop is continuous, can be reversed, and all this happens quickly regardless of whether you would like to capture the image of a small or a large object. This is the primary reason why you can quickly shift from taking an image of a patient's full smile and, in the next second, capture an image of just one arch.
Another key feature that you should know about liquid lenses is that they don't contain any moving parts. This brings a huge benefit to dentists and staff at dental practices. The absence of moving parts makes intraoral cameras with a liquid lens more resistant to the adverse effects of vibrations and shocks.
Liquid Lenses Deliver Superior Autofocus
High-quality images can only be captured by your dental cameras if you have precise control of the focus of the device. A liquid lens camera delivers superior autofocus by making the subject of the image sharp while leaving the objects in the background to be blurry.
This capability explains why liquid lens technology has found its way into diverse aspects of other industries. The applications include:
Industrial data capture

Digital photography

Biometric data collection

Barcode reading
As you can see, liquid lenses are extremely valuable in settings that require capturing images of different objects whose distance from the camera keeps varying.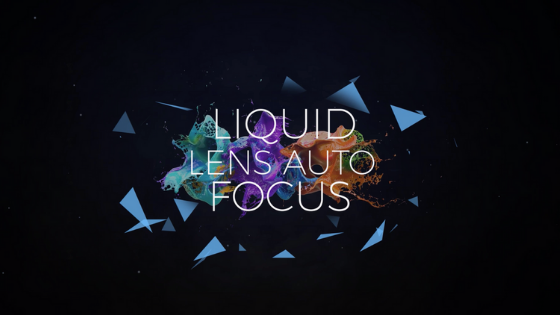 Why You Should Start Using Liquid Lens Technology
Liquid lenses, such as the ones found in the IRIS X80 Intraoral Camera, bring flexibility to your dental practice. This flexibility is especially important if your practice is busy, and you frequently take different kinds of intraoral images.
If you still use traditional lens systems, you will notice that you spend a lot of time adjusting the focus manually in order to capture images of oral structures that differ in size. Dr. Ben Kacos, a dentist in Shreveport, LA can attest to the importance of having the best dental technology around. He says it saves you time and money.  The time you spend adjusting the focus for those different images would have been better used by seeing other patients and increasing the bottom line of the practice.
Retakes are also minimized when you use an intraoral camera with liquid lens technology. This is because you will always capture crystal-clear images on the first try.
Liquid lens technology has taken the world by storm, and our Digital Doc team is glad to be among the forerunners in bringing this technology into the world of dental imaging. You no longer have to struggle with your dental camera, thanks to the IRIS X80 by Digital Doc. Contact us today and schedule a virtual demo. You will see for yourself how the X80 is the best dental camera on the market.