What is Your Dental Practice Worth?
What is Your Dental Practice Really Worth?
While many homeowners know how much their homes might be worth in the current market, the same cannot be said for dentists, not in terms of homeownership but about their practices. It is estimated that more than 90% of dentists have no idea or even rough estimate of the value of their practices. So, what is your dental practice worth?
Knowing your dental practice's worth helps you keep your options open regarding retirement or planning your next career move.
To learn the value of their practice, Digital Doc suggests that dentists should:
Get a Professional Practice Valuation
To accurately determine the potential value and profit margin of a practice, one requires industry-specific skills and expertise. This is why it is essential to contact a professional who specializes in dental practice appraisals. 
Before choosing, though, you should also consider the price of an appraisal. While dental practice appraisals are an important tool in retirement and career planning, a thorough appraisal requires special insight. It is a time-consuming process, which may bump up its cost significantly. Practice appraisers may charge an average of $5,000. If you would prefer not to spend this, you should source an expert appraiser that doesn't require a high fee. 
Having a professional valuation done for your practice requires a lot of assessment as well as documentation. These may include the following;
The current balance sheet

Tax returns and profit and loss statements for the last three years

List of employees, complete with salary or wage information

Active patient roster

New patients the facility has received in the last year

Production is broken down by procedure type and provider

Office hours

Dentists' biography

The insurance plans accepted

Photo documentation of equipment, such as the best dental cameras and office

A copy of the lease (where applicable)

Accounts receivable aging report
After getting practices appraised, dentists can then: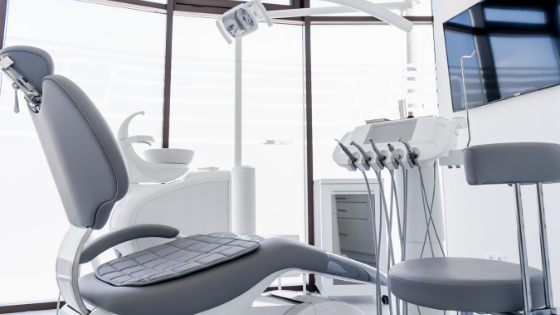 Weigh Their Options
The two main reasons why dentists need to know the value of their practices is career planning and retirement. Having this information on hand gives them the option of either selling their practice before they retire, which can be equated to the liquidation of an asset, or transitioning their practice while making a career move. 
Knowing the value may also help make decisions and investments that may double or even triple the practice's share value and overall value. 
Make the Best Decision for Your Practice 
There are many factors that affect the value of a practice. A professional appraiser may factor in the following to help determine the value of your practice. This includes:
Practice availability in the community

The location of your practice

The building type, e.g., retail center or standalone building

Regional growth

Signage

The number of active patients, i.e., those who've visited the facility within the last one and a half years

Retention rates

Patient attraction

Value of dental equipment, e.g., intraoral dental cameras, and portable dental x-ray system.
What to Expect During Your Practice Valuation
The appraiser may include the practice type in the appraisal, whether it's a specialty practice that relies on referrals or general practice. The appraiser will also note the number of new patients that visit your practice on a monthly or annual basis and assess whether these patients move on or stay with the practice. This helps determine an attrition rate.
The value of dental equipment, ranging from handheld dental X-ray devices to the best intraoral sensor, is determined by the condition of the office and potential resale pricing. Additionally, profit margins and practice revenue trends are also considered. Dr. Chris Green, a Parker, CO dentist, says many appraisers focus on the most recent year as well as the last three years. This is why many dentists who plan to sell their practice are advised not to reduce their activities before the sale.
The information an appraisal provides enables you to make informed decisions on how you would like to proceed or let go of your practice. Additionally, the sooner you find out the value of your practice, the better.
There's not necessarily a perfect time for having your practice appraised, so you should have one done when your books are in order. This will make it easier to gather the information required.
So, what is your dental practice worth?  Why spend another month without knowing the value of your practice? Get that appraisal done ASAP!