What Patients Ask About Teledentistry
What Patients Typically Asks Dentist About Teledentistry
What Patients Ask About Teledentistry
Today, more than ever before, the need for teledentistry services has grown tremendously. So, what do patients ask about teledentistry as you integrate it into your office? In this article, we're sharing how dental offices are making a smooth transition into teledentistry.
How Do Patients Search for Teledentistry?
Our research at Digital Doc indicates that not many patients will enter the word "teledentistry" as a search term when looking for a modern dental office.
Rather, patients are more likely to use the words virtual, online, or telehealth together. For example, a patient may search for "online dentist" or "virtual dental care."
As you implement teledentistry, keep those words patients are likely to use in mind to communicate with them in a language they understand.
Do You Offer Teledentistry Services?
You must make it easy for existing and prospective patients to know that you offer teledentistry services. For example, the emails that you send to patients should have a sentence or paragraph highlighting the fact that you offer teledentistry. The same message should also be conveyed on your website. It wouldn't hurt to promote your online service on social media platforms. 
Once patients know that you offer these services, they can take the next step of contacting you to access those services.
What Do I Do to Get Started?
After patients know that you offer teledentistry services, they'll want to know how to get started.
Make the next steps as easy as possible. For example, provide a form that patients can complete or include a call-to-action asking them to call and book a virtual appointment. Dr. Beth Herko, a New Providence dentist, agrees that the easier you make it, the better.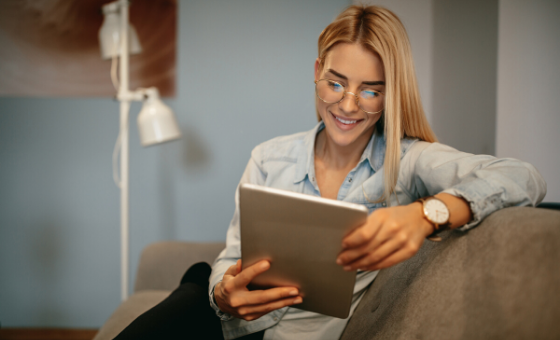 Can I Use My Phone to Send an Image or Message You About My Concerns?
There are synchronous and asynchronous ways to offer teledentistry services. Synchronous methods are those in which the dental office and the patients use the same system to interact. For example, the Smile Virtual platform allows cosmetic dentists to conduct virtual smile consultations. The patient registers on the platform and uses it to interact with the dentist.
Asynchronous methods refer to those methods in which the dental office isn't necessarily using the same platform or communication system as the patient. For instance, a patient can take a photo using their phone and then email it to the dental office.
Each option (synchronous and asynchronous) has its pros and cons, and you must let your patients know how you prefer to work when delivering teledentistry services.
How Do I Access My Data After a Virtual Consultation?
If the platform you use allows you to create a portal that patients can access, share it with your patients. Explain how they can access that portal and where they can share data. 
If such a system isn't available, provide alternatives. For instance, how will they receive the video containing your recommended procedures for fixing a cosmetic problem?
Ultimately, set up the teledentistry system or platform with the patient in mind. When done right, patients will only come to the office after all the preliminary steps have been completed. If you would like to learn how to implement digital technology like intraoral cameras to boost your ability to offer teledentistry services, contact Digital Doc today