Who's in Your Dental Chair: Patient or Consumer? 
A Conversation with Brett Wilson, President Of Digital Doc
Brett Wilson, President of Digital Doc, was hosted on a webinar with Amy Logan Parrish, the Chief Development Officer at Jameson Management. We bring you the highlights of the topics discussed during the webinar. So, who's in your dental chair, patient, or consumer? 
How should dentists look at their patients?
Look at dental patients as consumers rather than simply patients. Dental offices need to pivot a little and stop looking at how many new patients they have attracted. Instead, they should put more attention into offering more services to their existing patients in order to grow the dental practice.
Be more intentional about paying attention to the fundamentals, such as focusing on the needs of each patient and what the office can do for that individual. By so doing, the office will grow as you do more to satisfy the needs of the patients who walk through your doors.
How can you personalize dental care?
Give patients a chance to know you as a person, not just professionally. For example, your hobbies, your family life and so on. This creates connections with patients, and such patients will be loyal buyers of the services that you offer at the practice.
A recent study shows that now more than ever, people now want customized service in every industry that they interact with, including dentistry. They want a relationship, not just being regarded as "Patient Number 2 for today."
Logic vs. Emotion
How doctors present treatment options is very logical, but that's not how consumers buy. Consumers (patients) buy based on emotions. As a dentist, ask yourself how you buy. Photos are a huge factor in connecting with consumers because photos appeal to their emotions. $12 billion is sitting in pre-approved dental procedures that patients don't go ahead and get. That's a serious case acceptance issue! Photos taken using the best dental camera can help you increase case acceptance.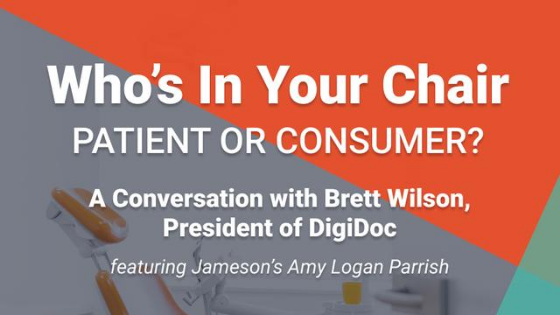 Meeting the patients where they are 
We're living in an HD world. When you show patients an image that isn't in HD, that image may not be good enough for the consumer, even if it may be good enough for you. Meeting patients where they are is interacting with them in the HD world they have been used to.
How teams can buy into the importance of investing in tech 
Ensure team members can easily access a new piece of technology in order to get their buy-in. If they need to get out of a chair to look for something in the next operatory, then it will not be worth it for that staff member. Training is also important in getting buy-in from teams. Positive feedback (wow, you take such great photos), or you can use the carrot and stick method (I'll be back once images are on the screen). Explaining how technology supports the vision of the practice also helps.
How to use photos to increase the bottom line 
For example, a full smile image shown to every patient will make those individuals see things that they never see while standing in front of their mirrors at home. Many elective procedures can be accepted on the strength of those pictures alone. You can also review the first full smile image of each patient after they have been with you for a while. This can be huge as patients will see how far they've come, so they will be more loyal to you (and accept more procedures). Digital photos were taken using dental cameras also increase efficiency. For example, a handheld x-ray changes a lot in terms of the time needed to get the image compared to getting that same image using traditional x-ray equipment.
Teledentistry during the pandemic
Teledentistry can be handy at this time. With patients also losing jobs, suffering income cuts, and other economic effects of the pandemic, interacting with them online would make getting services more affordable, and it can keep the practice operational through the hard times.
Getting used to taking lots of great dental images
You can get really good at capturing lots of images in a short time (12 different images in 2 minutes, for example). Get some time, such as during lunch, and practice on each other in order to become proficient at it. This activity is also a good team-building technique! 
Today, ask yourself what kind of experience you are bringing to your dental consumer. Is it SD (standard definition) or HD (high definition)? Is it that tiny screen in your operatory or a large screen that can display life-sized images? Think about the things in your practice that are overdue for an upgrade or transformation so that your patients can get the best consumer experience while at your office. So, who's in your dental chair, patient, or consumer?