Why Intraoral Cameras Are Neccessary
Why Investing in Intraoral Cameras Is Neccessary
Gone are the days when you could tell your patients what was wrong and what you needed to do to remedy their dental problems as a dentist. Thanks to advances in technology, patients now do a quick Google search and come to the office with their answers, even if they don't fully comprehend the situation. As a dentist, this can be difficult. Fortunately, technology has also supplied a solution: an intraoral camera. Below, our advanced dental technology team shares the reasons why intraoral cameras are neccessary.
Improved Diagnosis and Treatment Plan
The use of a dental camera allows both the dentist and the patient to observe the progress of each procedure closely. Images are an essential component of every patient's dental records. What was formerly just a series of x-rays that most patients couldn't understand is now a series of full-color images from every aspect, providing patients with a once-in-a-lifetime opportunity to see their teeth from a different perspective.
Increase Case Acceptance
Many dental patients are hesitant to take their dentist's word for it when it comes to treatment. Our friend Dr. Helgerson, dentist Grand Junction, explains that patients frequently decline therapy.  However, this changed drastically at his practice when investing in the right tools. This is because patients will be able to see for themselves that there is anything wrong, even if they don't feel it yet. Even in the field of dental diagnosis, seeing is believing.
As soon as they admit there is a problem, your role as a dentist is to deliver the most acceptable treatment available.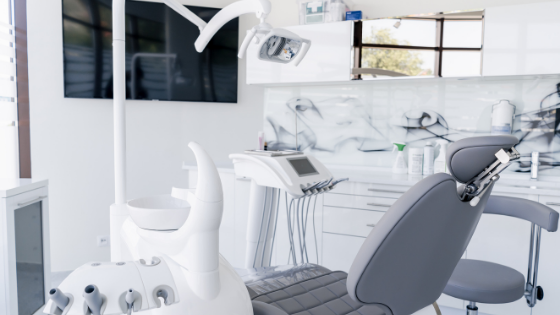 Increase Patient Education
As previously said, patients tend to self-diagnose using a fast Google search, leading to a slew of issues. They may see their mouth, gums, and teeth and better understand their dental health concerns by using a dental intraoral camera. Patients will become more aware and even ask questions about what is wrong and how they may improve their dental hygiene after seeing the state of their oral health.
After only one visit to your clinic, a little glimpse into a patient's mouth can have a tremendous impact on how well they care for their teeth and gums.
Patients Deserve Modern Dental Technology
Investing in a dental camera now will significantly benefit all dental businesses. Patients will feel more at ease and trusting of a dentist who shows them what is happening within their mouth, and dentists will be able to begin therapy well before the condition worsens. Contact Digital Doc today to learn more about our products.