Why Put an Intraoral Camera in Every Chair
Why Put an Intraoral Camera in Every Chair - The Value Advanced Dental Technology Brings
The most crucial tool in your practice arsenal is the intraoral camera. As follows, when a patient sees what you're seeing, they often cannot believe that an issue like that exists in their mouth. Thus, your team's natural desire to defend your diagnosis disappears. Therefore, the images are self-explanatory. Now, dentistry is simplified becauseof your dental cameras. Today on the blog, our team at Digital Doc shares Why Put an Intraoral Camera in Every Chair.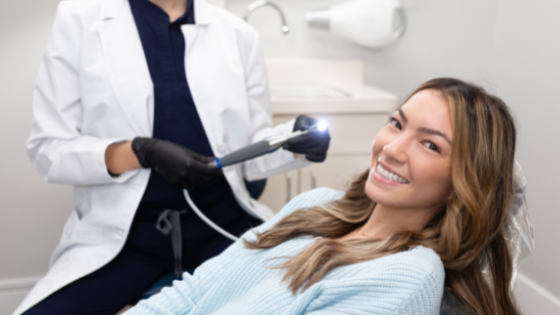 The Value of Intraoral Cameras: See More, Do More
First, let's think about it like this: Assume your dental practice has two hygiene chairs and two restorative chairs. You wish to buy advanced dental technology, such as intraoral cameras, for each chair but are unsure if that's the correct investment. Thus, our team at Digital Doc can assure you that the ease, simplicity, and comfort of having a camera in every chair to show a patient what work has to be done effectively will quickly pay for your cameras in the first few uses.
Additionally, hygienists are the primary users of intraoral cameras, capturing restorative work mid-treatment can be crucial in documenting any "later on" concerns. For example, if your patient has a fracture line that is noticed when removing an old filling. As a result, fracture lines may necessitate crowns or root canal treatment. Showing patients ultra-clear images to open their eyes to what is going on is groundbreaking. This verifies your efficacy as a provider. Additionally, trust is established with your patients. That is invaluable. 
Below, Dr. Kevin Cross, Owner of Middlesex Dental Care, shares why he put an intraoral camera in every chair of his practice. 
Hear it From The Dentists
As you can see, putting an intraoral camera in every chair brings extreme value to both patients and staff. Every member of the team is able to clearly see what is going on in each patient's mouth. Additionally, patient education is drastically increased, allowing for a higher rate of case acceptance. "Putting an intraoral camera in every seat was the greatest decision our practice could have made," explains Dr. Kristina Neda, dentist in Georgetown KY. 
Below, Dr. Chauhan explains why advanced dental cameras were the first thing she installed when she opened her practice. 
Get Started With Advanced Dental Technology
In dentistry, 12 billion dollars in therapy has been approved for finance, but patients have yet to begin treatment. Why? They must be SHOWN, not TOLD, what is required. We live in a high-definition world. See More. Do More.
Are you Rrady to get started? Contact our team at Digital Doc today. We offer Virtual Demos for our products. Schedule one today!