Why Put an Intraoral Camera in Every Room
Do I need an Intraoral Camera in Every Operatory?
If you're thinking about purchasing an intraoral camera from Digital Doc, you may be wondering how many devices you should get. Do you need one to two cameras or one in every operatory? In this article, you'll discover why so many doctors are putting an intraoral camera in every room.
It Becomes Routine to Use It for Every Patient
When you have a dental camera in every room, it's much easier for your team to use it on every patient. No one will have to track down or fight over the one intraoral camera your practice has.  
Having more than one intraoral camera means that your patients get the best treatment possible. Digital Doc's IRIS HD dental camera captures high-quality images so that you can properly diagnose patients. These devices are also great for showing patients exactly where the problem areas are and why.
Also, having an intraoral camera in every room allows the dentist to quickly capture images before, during, and after each procedure. These images are beneficial for not only the patient but also the team and insurance companies. If you're looking to upgrade to the best intraoral camera on the market, the IRIS X80 intraoral camera offers plug and play features, liquid lens autofocus, 1080p resolution. 
Without an IRIS dental camera in each room, it would be impracticable to make use of these cameras for each patient during each visit. Moving a camera from one operatory to another would become a chore.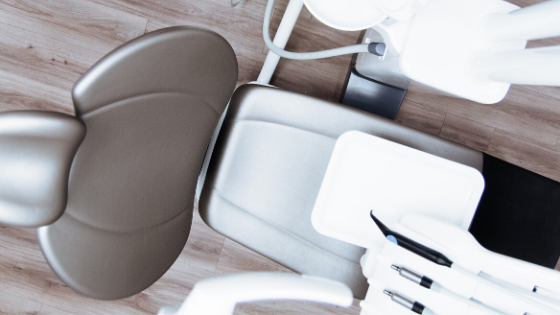 The Link Between Dental Cameras and Monitors
Your intraoral cameras from Digital Doc would be of limited value if there wasn't a monitor in each room a camera is used. The monitors allow dentists and their patients to view the images in real-time so that a seamless process of diagnosis and treatment can take place.
Since IRIS HD intraoral cameras are great tools for educating patients and increasing case acceptance rates, it is important to have a large monitor, such as a 40-inch monitor, so that patients can have a clear view of the images taken.
Dentists who have used dental cameras in this way say that the trick lies in matching the size of the monitor to the quality of the intraoral camera. With an intraoral camera like the IRIS X80, there is no limit on the size of the monitor that you can use since the image quality is crystal clear.
Summing it Up
There is no doubt that the best intraoral cameras take dental care to a whole new level. These benefits can be best enjoyed when there is a dental camera in every room, and those cameras should be linked to large monitors so that patients can be involved in the discussion. To learn more about all these benefits, contact Digital Doc and we will gladly schedule a virtual demo to show you how all this comes together.