Why You Should Choose Digital Doc
Why Choose Digital Doc for Your Dental Technology Needs
Technology has revolutionized nearly every industry, and the dental field is no exception. From innovative imaging systems to advanced software solutions, technology has made it easier than ever for dentists to diagnose and treat their patients. With so many options available, it can be challenging to know which technology provider is the right fit for your practice. That's where Digital Doc comes in. In this blog post, we'll explore the benefits of choosing Digital Doc for your dental technology needs.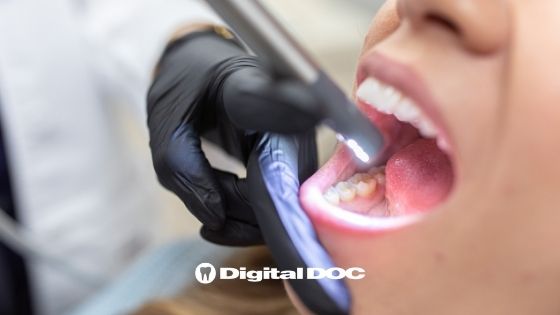 Comprehensive Product Line
Digital Doc is a one-stop-shop for all of your dental technology needs. They offer a comprehensive product line, including intraoral cameras, imaging systems, and software solutions. Whether you're looking to upgrade your current technology or invest in something new, Digital Doc has the products you need to take your practice to the next level.
Innovative Imaging Systems
Digital Doc's imaging systems are truly state-of-the-art. Our high-quality intraoral cameras capture detailed images of teeth and gums, allowing dentists to make accurate diagnoses and plan effective treatments. Additionally, our digital radiography systems use low levels of radiation and produce high-resolution images, making them a safe and reliable option for your practice.
User-Friendly Software Solutions
Digital Doc's software solutions are designed with the end user in mind. Our imaging software is intuitive and easy to navigate, allowing you to quickly and easily access the images you need. Additionally, our practice management software makes it simple to manage patient records, appointment scheduling, and billing all in one place.
Exceptional Customer Service
Digital Doc is known for providing exceptional customer service to our clients. Our team of experts is available to answer any questions you may have and provide training on our products as needed. 
Affordable Pricing
Dental technology can be a significant investment, but Digital Doc's products are priced competitively to make us accessible to practices of all sizes. Additionally, with our comprehensive product line, you can bundle products to save even more money.
Choosing the right technology provider is critical to the success of your dental practice. By selecting Digital Doc, you'll have access to a comprehensive product line, innovative imaging systems, user-friendly software solutions, exceptional customer service, and affordable pricing. Whether you're upgrading your current technology or starting from scratch, Digital Doc has the products and support you need to take your practice to the next level.