Why You Should Upgrade Your Intraoral Camera
Why You Should Upgrade Your Intraoral Camera 2021
How long have you been using your cell phone? The iPhone 12 Pro Max is here, and the camera is the most prominent feature! Consumers are more educated in photography than ever before. If you haven't updated your intraoral camera in a couple of years, consider upgrading to Digital Doc's newest dental camera. The following explains why so many dental offices are upgrading their intraoral cameras to Digital Doc's IRIS X80 intraoral camera.
Dental Camera with Better Focusing System
Many of the existing digital intraoral cameras on the market require users to manually focus the camera's lens before capturing an image. This manual focusing isn't ideal, especially in a busy dental office. Additionally, you may have some low-quality images from not adjusting the lens properly and end up misdiagnosing the patient.
However, when you upgrade your intraoral camera to the IRIS X80, you get a piece of equipment with an autofocus function that takes the work of focusing the lens away from the user. As a result, you'll not only save time but also have better quality images and accurate diagnosis.
The X80 is Easier Setup
We all know that it is more difficult to set up traditional dental cameras. You're not only wasting valuable time but also affecting your patient's experience.
With the dawn of the digital era, you don't need to suffer all those inconveniences. The IRIS X80 doesn't require any setup. Remove the camera from the box, plug it in, and start capturing images immediately. Needless to say, upgrading to the IRIS X80 with Liquid Lens Auto Focus and plug-and-play capabilities is a no-brainer.
Durable Dental Camera 
Every dollar invested in modern dental equipment counts. So, it is important to buy only the best dental equipment so that the investment can be rationalized.
You can feel confident in making the upgrade to the IRIS X80 intraoral camera because it is resistant to impact and harsh chemicals that your equipment will deal with on a regular basis. This sturdy construction means that your office will have digital intraoral cameras that they can rely on for years to come. Our friends at Park Hills Family Dentistry, a dental office in Lexington, KY, agree that investing in durable dental equipment will save you the hassle of constantly replacing cheap equipment.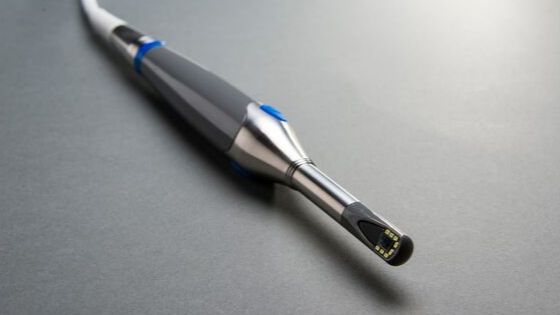 Taking Compactness to the Next Level
As dental technology has made rapid advancements, it has become easier to make intraoral cameras that are lighter, more compact, and more powerful, all at the same time. Having a lightweight and compact intraoral camera is crucial for efficiency and patient rapport. The IRIS X80 checks all those boxes, while older intraoral cameras may not.
Easy Integration into Existing Systems
When you purchase the IRIS X80 with liquid lens autofocus HD, you won't have to worry about modifying your current setup or buying additional accessories. Our state of the art dental technology can be used with standard USB 2.0 protocol. In this way, you get access to using the best software available without having to upgrade equipment for the whole dental office. 
As you can see, there are numerous reasons why it would be in your practice's best interest to upgrade your intraoral camera to the IRIS X80. Digital Doc's IRIS X80 will allow you to SEE MORE and DO MORE! To learn more about what this intraoral camera can do for you, schedule a virtual demo today. Contact Digital Doc to access special offers on Digital Doc's advanced dental technology.
Editor's note: This post was originally published in March 2019 and has been completely revamped and updated for accuracy and comprehensiveness.