Boosting Profitability in Your Dental Practice in 2020
All You Need to Know About Boosting Profitability in Your Dental Practice in 2020
One of the best goals you can set for your dental practice in 2020 is to boost profitability. Improved profitability will not only mean that you can afford to attract and retain the best staff, but you will also be able to create the dental office of your dreams. Boosting profitability can take two forms. One is to grow your practice by attracting more patients. The second way is to optimize every aspect of the dental practice to get maximum value from all the resources at your disposal. Consider some of the following recommendations on how to boost profitability in your dental practice.
Emphasize Same-Day Treatment
You can increase case acceptance and profitability by making same-day treatment plans available to your patients. For example, seeing a patient who comes in for their routine dental cleaning and then deep cavities. This patient can be given the option of getting a filling that same day.
The advantage of same-day treatment options is that they negate the need to make future appointments. Appointments always come with the possibility of cancellation or postponement. Therefore, profitability will be boosted once patients are presented with the option of having a dental problem dealt with immediately.
Use Pictures, Not Words
Case acceptance can also be boosted by taking the approach of saying fewer words and using more pictures during case presentation. In this regard, the best intraoral camera from Digital DOC can go a long way in providing high-quality images that can be displayed on HD flat screen T.V's in the office. The crystal-clear images will show the patient the extent of their dental problem. When a patient sees the extent of tooth decay, then the patient will be more willing to accept the treatment plan recommended. Using Digital Doc's intraoral cameras allows you to See More, Do More.
Give Everyone an Appointment
Profitability can be improved when patients leave the office with their next visit already scheduled. The best way to pull this off, especially when faced with patients who don't have any specific dental problem, is by having the front desk staff explain why it is important to schedule regular visits to retain peak dental health. The staff member can then proceed to recommend two appointment options from which the patient is encouraged to select the one they prefer. In this way, you will have eased the appointment-setting process while giving the patient autonomy to select the best timing for that appointment. If handled successfully, profitability will start to improve as those appointments kick in.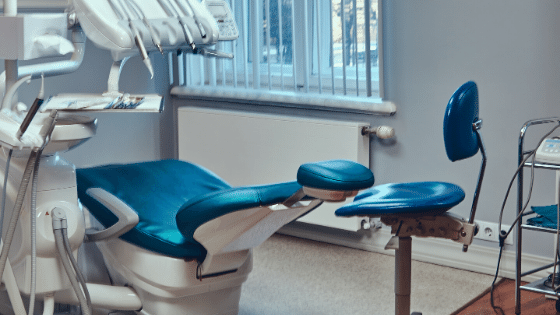 Improve Your Appointment Confirmation Process
A significant portion of productivity (and potential profitability) is lost to canceled appointments and no-shows. By having an effective appointment confirmation system, a lot of this lost productivity can be avoided.
For example, research has shown that text messaging produces better results than sending voicemail messages. To start, send a message the same day the appointment is made. Then follow up with another message requesting confirmation two weeks before the appointment date. Next, send another message 48 hours before, then 24 hours before and lastly 2 hours before the appointment. This way, any patient who cannot make their appointment will let the office know, and that time slot can be allocated to another patient. This way, profitability will be boosted because the entire workday will be fully utilized.
Provide a Variety of Payment Options
Some people are hesitant to accept recommended treatment plans because of the needed treatment's price. You can overcome this barrier by providing as many payment options as possible. For example, you could start by accepting all insurance plans in addition to credit and debit cards.
Payment plans (for those without insurance) and payment offers for those who can pay in advance can also increase case acceptance and boost profitability.
Remove Patients' Fears
A number of patients may be reluctant to accept treatment that you propose because they are apprehensive about the dental procedure. You can forestall these concerns during the case presentation by using simple language to describe the procedure.
For example, use the words basic, simple, or routine when talking about the dental procedure. If the procedure is a complex one, inform the patient that you perform it frequently and that he or she shouldn't have fears. This way, the patient will be put at ease, and they will be more likely to accept the treatment proposed. With improved case acceptance comes increased profitability for the dental office.
Upgrade Your Equipment
Upgrading your dental equipment is arguably one of the best things that you can do to boost profitability. When you get the best dental camera, the best handheld dental x-ray device, and other digital dental equipment from Digital Doc, you are in a good place to present cases. Presenting this way will put the patient at the center of advocating for treatment. With the best equipment, you will be able to take efficiency to a higher level, which will translate into profitability for the office.
As you can see, there are many things you can do to boost profitability come 2020. Use the tips above to get creative and engage Digital DOC as your partner on matters of dental equipment, especially for the best dental cameras, handheld x-ray devices, transillumination devices, and all their accessories. We are ready to work with you to make 2020 your best year ever, so contact us today to schedule a virtual demonstration of our Digital Doc products.