Digital Doc's X80 Dental Camera and LuM Transillumination
Our X80 Dental Camera and LuM Transillumination
When you own Digital Doc's X80 Liquid Lens Auto Focus dental camera, you separate yourself from other dental practices. This combination of dental technology is exceptionally effective when diagnosing patients. Quality is infused into every component of the IRIS X80 dental camera, from its high-performance impact-resistant and seamless body to its crystal clear imagery. Have you tried pairing your X80 dental camera with Digital Doc's LuM Transillumination device? Combine these two devices, and you will bring your case acceptance to a whole new level. In the article below, we discuss Digital Doc's X80 Dental Camera and LuM Trasillumination device.
What is the LuM Transillumination?
This product was designed to enhance the IRIS dental camera's diagnostic powers by shining uniquely position LED light upon the surface of the tooth. By doing so, any defects that may have been missed by other imaging technologies can be seen. These defects show up as impurities in the perpendicular light.
How Can the LuM be Paired with the X80 Dental Camera?
Using IRIS dental technology and the LuM Transilluminator is simple. The LuM attachment slides onto any of your dental cameras and is integrated into the same software. After that, you can use the device on your patient and show them any impurities. Sometimes you're not able to see everything in an x-ray, so it's so important to invest in a high-quality dental camera and caries detection device.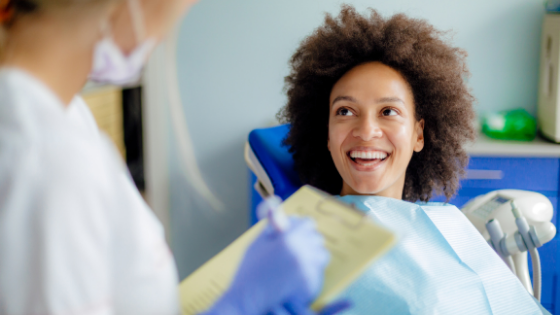 What Are the Benefits of Using the LuM and X80 Auto-focus Camera?
First, you don't have to use two separate devices while getting diagnostic images of your patient. The LuM slides onto your IRIS X80 dental camera, and with just a click of a button, you capture crisp, crystal-clear images. As you know, high-quality images are essential for proper diagnosis. 
Secondly, educating your patients about dental conditions can be a challenge, but that gets a lot easier when using Digital Doc products. The X80 auto-focus dental camera paired with the LuM shows patients exactly what they need to see to say yes to treatment. Furthermore, seeing is believing in the dental industry. 
Dental caries is one of the most common dental conditions patients suffer from. Using this advanced technology is a way to make your dental practice stand out. Dr. David Moghada, a modern dentist in Easton, PA, says that patients are more receptive to treatment if they can see their dental problems. Dental technology does exactly that. Additionally, when dental caries are detected early on, patients will start treatment sooner. In other words, patients will save time and money, which will build patient rapport.
So, have you tried this amazing pair of dental technology from Digital Doc? Contact us today to schedule a virtual demonstration. Our Digital Doc team will show you how the powers of the X80 dental camera and the LuM Transillumination device elevates your dental practice. 
Watch the video below to learn more: