How to Get Your Patients to Use Dental Benefits
How to Get Your Patients to Use Dental Benefits Before They Expire 
For many, a new year brings new opportunities to better ourselves. In the dental world, a new year means that patients' dental benefits reset. As 2020 comes to an end, many dental practices are faced with the dilemma of getting their patients to accept and complete their dental treatments. Below are a few Digital Doc tips for how to get your patients to use dental benefits before they expire on January 1st. 
Flexible Spending Accounts
This is an account that you can create through your employer. You can choose the number of funds you will put into the account, which will then be deducted from every one of your paychecks, pre-tax. These accounts cover dental products or services such as dentures, teeth cleaning, and braces. These days, dentists use non-invasive equipment such as the best dental cameras to carry out their checkups.
To encourage your patient to complete any pending treatment they may have, remind them that they can utilize their FSA benefits pay for their treatments, along with their dental insurance benefits. Make them aware that if they don't use their dental benefits, they will lose them. 
Educate Your Patients
Your patients need to be educated on the importance of not delaying treatment and the consequences that come with doing so. Your dental team should therefore be trained on how to do this. If you've had a cavity or a toothache before, you know that they never get better on their own, only worse. You should encourage your patients to complete their treatment as soon as they possibly can. This will help avoid more extensive, expensive, and painful treatment if you utilize the best dental technology, such as a handheld dental x-ray and a transilluminator, to locate the affected areas and treat you in no time.
When a patient is being escorted to the check-out area, the front desk should be aware of each patient's treatment plan and their remaining yearly maximum and their benefits details. The patient should then be informed on this while explaining what would happen if one fails to use their benefits. Additionally, they should also be informed of what can happen if dental treatment is delayed. You should always try to schedule their next dental appointment before they leave.
Promote Same-day Treatments
Talk to patients who haven't used up their dental benefits but are in the dentist's office for a scheduled visit. Encourage them to stay by informing them that if they undergo treatments now. This will save them an additional visit to the dentist. 
Patients who have met their yearly deductible but still have more treatments to undergo, inform them that this deductible will be applied to next year's treatment as it will reset along with their benefits.
Dental Insurance
If you would prefer not to call up your patients like a telemarketer, send them a newsletter. The newsletter should contain details about the patient's dental insurance and non-invasive equipment, such as the best intraoral camera or handheld Xray, used in diagnosis and treatment. This will allow you to target your patient base on a large scale while also educating them on the benefits of completing treatment. You can also encourage them to use their dental benefits before they expire through this medium.
It may sound like something everyone should know, but most patients don't know anything that concerns their dental benefits. Therefore, it is up to dental practices to inform them that they should use them before their expiry.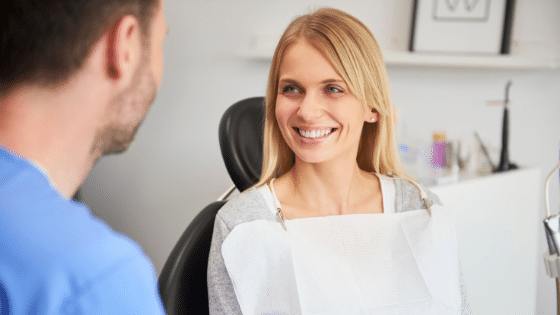 There's No Time Like the Present
Patients with extensive treatment plans need to be informed about the benefits expiring. Not only will they be able to apply for their unused benefits, but they'll also save more when they resume their treatments the following year. To find patients with large treatment plans, use Dentrix, a treatment plan coordinator. This system will generate lists of patients who have:
Unused dental benefits

No scheduled appointments with the dentist

Not completed their treatment plans
You can then contact the patients directly through text, emails, or calls.
Most dental plans pay 90% for preventative visits, so you should encourage your patients to schedule a visit. Regular dental cleanings can help detect early signs of cavities, oral cancer, and gum disease. Dr. Moghadam, a family dentist in Easton, PA, agrees that modern dental technology like dental cameras helps tremendously with diagnosing patients.   Checkups can also help prevent these dental problems.
You can also remind your patients that they pay dental insurance premiums each month without enjoying the benefits. No one wants to lose money, so they will most definitely book an appointment. Digital Doc provides you with the best equipment for your dental practice, ranging from digital dental sensors, portable dental x-rays to the best intraoral cameras. Contact us today and upgrade your facility with these current technologies.