Improve Your Dental Office With LūM
Advancing Your Dental Practice With LūM
LūM Sub-Enammel Illumination is the latest in dental imaging technology that is advancing every dental practice around the world. It is used as an add-on attachment for your intraoral camera. The LŪM attachment assists your team in detecting cracks in the tooth or old fillings with the use of transillumination technology. The clarity of the X80 delivers liquid lens clarity with every picture. LūM offers a more comprehensive solution for detecting cracks that may not be able to be seen with traditional imaging. We know that you are always trying to provide your patients with the latest dental technology and that's why we want to show you how to improve your dental office with the LūM. 
Enhanced  Transparency With Each Patient
LūM extends the detection capabilities of America's leading intraoral camera the X80 with sub-enamel illumination diagnostic methods. This compact, easy-to-use tool provides instant documentation as well as detection of all findings. With the LūM, you will have the ability to see cavities, cracks, stains, and caries activity with ease. Turn on the camera's blue filter and fluoresce under UV light to disclose surface lesions that may not be visible to the naked eye. Improve your dental practice with the LūM are countless, making it a valuable asset for any practice.  
When you choose Digital Doc, you're not just paying for the product. You're paying for our premium support, training, and extended warranties. Finally, with our extended warranty, you can rest assured that your product is covered against any defects or damage for up to two years.  If you ever have any questions or need help with anything, our support team is always ready and happy to assist you. Choose Digital Doc and enjoy peace of mind for years to come. Our friends from Green Dental Care, the best dentist in Parker CO, love our extended warranty program and how easy it is.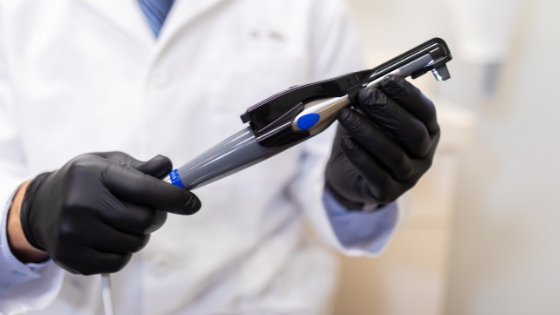 Contact Digital Doc Today To Advance Your Dental Office 
There's no denying that dental technology has come a long way in recent years. With new advances in digital imaging, dentists are now able to provide their patients with more accurate diagnoses and more effective treatments. But with all of these new choices comes the need for dental practices to keep up with the latest technology. That's where we come in, at Digital Doc, we offer a complete line of dental technology solutions. We can help you choose the right equipment for your practice, and we can provide you with training and support to ensure that you're using it to its full potential. Contact us today to learn more about how we can help you take your practice to the next level.