Increase Case Acceptance With Your Intraoral Camera
Case Acceptance Best Practices With The Help of Dental Technology
Do you find that patients are frequently declining treatment plans? If so, you might be surprised to learn that the root of the problem could be your intraoral camera. In this blog post, we'll discuss why intraoral cameras are essential for case acceptance and how you can use yours to increase the likelihood of patients saying "yes" to treatment.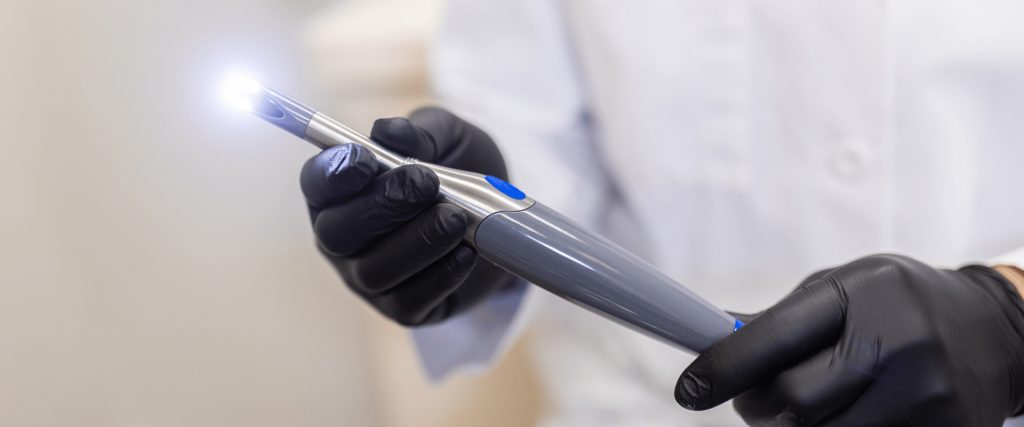 The Importance of Intraoral Cameras
An intraoral camera is a small, handheld camera that your dental office likely uses to get a close-up view of a patient's mouth. This allows your team to get a clear view of any problems that might be present and develop an appropriate treatment plan.
One of the main reasons why intraoral cameras are so important for case acceptance is that they allow patients to see what the dentist is seeing. In the past, dentists would have to rely on x-rays and their own descriptions to try and get patients to visualize problems that needed to be fixed. Oftentimes, this would lead to misunderstandings, and patients who may be skeptical of treatment recommendations because they either didn't believe there was a problem or they didn't think the proposed treatment was necessary.
With an intraoral camera, dentists can show patients exactly what needs to be fixed and why a certain procedure is necessary. This transparency goes a long way in building trust between patient and dentist and increases the likelihood that patients will say "yes" to treatment plans.
How You Can Use Your Intraoral Camera for Case Acceptance
Now that we've gone over the importance of intraoral cameras for case acceptance, let's discuss some specific ways you can use yours to increase production.
Take before and after photos: One of the best ways to show patients the value of your proposed treatment is to take before and after photos using your intraoral camera. This will allow them to see the results for themselves and better understand why the procedure is necessary. We recommend photos with every visit.
Use patient education software: There are tons of great patient education software programs out there that incorporate intraoral camera footage. This is an excellent way to increase case acceptance because it allows you to show patients exactly what's going on in their mouths while also providing them with additional information about their condition and treatment options.
Display Your Case Studies: Whether you have a book in your lobby or before and afters displayed on a gallery wall, we love to see offices showcasing their smile transformations. 
There you have it! By following these tips, you can use your intraoral camera to increase case acceptance and enhance your production levels. If you're looking for more ways to grow your dental practice, be sure to check out our other blog posts or give us a call today!