Increasing Doctor's Revenue
Increasing Doctor's Revenue: Tips From Digital Doc
Our job in dental sales is to bring value to the dental practice, to grow your revenue. The question is, where are intraoral cameras on your list of importance? No matter how long you've been in the dental industry, where do you place intraoral cameras on your priority list? I know you have a lot of things being marketed to you. Big ticket items like CAD/CAM systems, digital dental impression systems, extra rooms for equipment, etc. what would grow the doctor's revenue more than anything else in the dental industry? It is the best intraoral cameras on the market.
We've seen a 10-30% increase in revenue in a dental practice with the adoption of intraoral cameras, but it's the right number of cameras that does it. You see, most reps believe (and they are correct) every dental practice needs an intraoral camera, and that is the problem; having just one camera.
That single camera may be placed in a drawer where another person can't trace it or the person with the keys to that drawer isn't around, so someone who wants to use that camera can't access it. Dental practices don't have enough intraoral cameras.
Why Intraoral Cameras
So, why focus on intraoral cameras? It leads to everything else. If your practice sees a 10-30% increase in revenue because you suggested intraoral cameras and it's the right number. So, what is the right number? Well, a camera on every single chair would be ideal. The most successful dentists have a camera on every chair.
At a minimum, have a camera per provider. For example, if the practice has two doctors and two hygienists, that would mean having four intraoral cameras. This isn't because we are trying to sell more cameras to your dental practice, but it is what they need to see a double-digit increase in revenue. So when they achieve that, and we have a spreadsheet that shows monthly savings and incremental growth in revenue.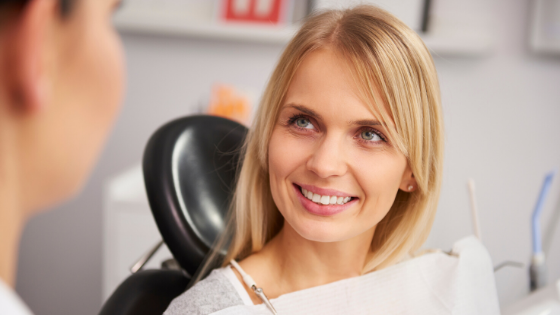 Practice Growth
When we talk about incremental growth, and in this particular example it is a $1 million practice having 10% organic growth in its business. A million-dollar business growing at 10% sees an increase by $100,000, and yet the fixed costs don't change. However, your variable costs change. These variable costs include supplies and lab costs. 
So we factor the variable costs in at 20%. That's pretty reasonable, wouldn't you agree? So take 20% off of $100,000 and that leaves $80,000. We've also factored in the cost of the equipment. That leaves $60,000 that the doctor is going to put in his or her pocket. What's that money going to be used for? They are free to spend it on anything else that they believe is important on their priority list. For example, the digital impression system.
Oftentimes, we place the cart before the horse. We are talking about these big ticket items but we aren't talking about giving dental practices a solution of how they can pay for those items. This approach of acquiring intraoral cameras provides a real way through which dental practices can pay for those systems, and it makes sense. It's not a general analogy of "Oh Doc, just do an extra crown a week and you will pay for it." That doesn't relate to them. That doesn't take into account their business or understanding where they are coming from in terms of how they run their business and the overhead they have. 
Why Digital Doc
Why should you meet with Digital Doc? Why should you sit down with one of our territory managers? This is why. You want to grow your business by double digits? Grow their business by double digits, and it will follow. Zig Ziglar said it best; if you help enough people get what they want, you will get what you want. So if you are focused on the business growth of their practices, the supplies come, the technology comes. That's what we are focused on, it's growing businesses. And we know the intraoral cameras are going to follow. Questions about our Digital Doc products? Contact us today to schedule a virtual demo with your local rep or visit our Digital Doc YouTube channel