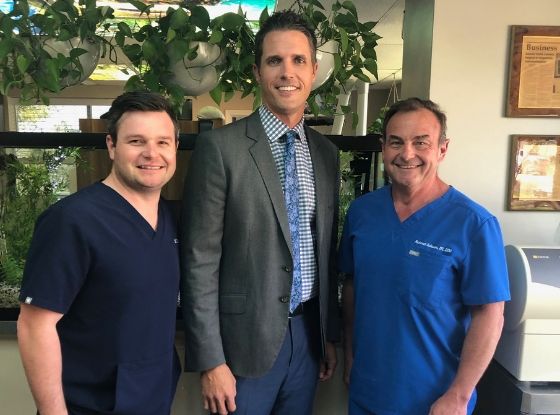 Intraoral Camera ROI with Dr. Sully Sullivan
We recently caught up with Dr. Sully Sullivan and his Father/Partner Dr. Richard Sullivan, III of Sullivan Dental Partners. We found out we share an amazing dental technology journey that goes back 20 years. Dr. Richard Sullivan, III, who now runs a successful dental practice with his Son. Dr. Sully Sullivan is also the host of the Millennial Dental Podcast. During our visit, Dr. Rick proceeded to show us a magazine article that featured him as one of the first Dentists to adopt Intraoral camera technology. Dr. Sullivan had paid $37,000 for this single-camera back in 1991.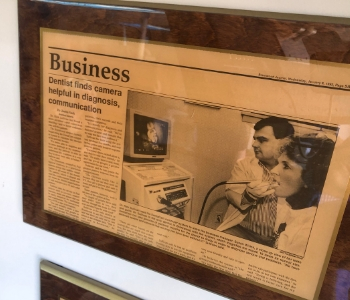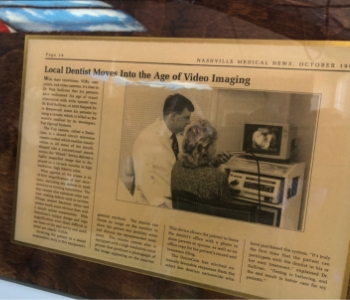 The plot twist comes when we discover the story of where the Intraoral cameras came from.
Prior to David Wilson becoming the owner of Digital Doc, he had spent fifteen years in the construction business. He was hanging sheetrock in a small town in Northwest Arkansas when he went back home for his 20-year high school class reunion in Placerville, CA. During this visit back home, Dave reconnected with an old classmate, Mike. The two quickly began chatting about their accomplishment and goals. Mike had been designing something for the dental industry out of his basement for two years designing the very same camera featured in the magazine article with Dr. Richard Sullivan, III. The camera was called The Dentacam.
Intraoral Cameras began to explode. Dave Wilson and Mike proceeded to develop a partnership building cameras such as AcuCam and Insight Cameras before Digital Doc was born.
Today, Digital Doc is celebrating 20 years of manufacturingiIntraoral cameras in Northern California. Dave Wilson had the ambition to become the industry leader in Intraoral cameras. He has seen his vision come to light by focusing on designing a quality product line and becoming the very best. 
To be the best in this industry, It takes excellence in dental imaging, but it does not stop there. To be the best, you have to support your customers, your team members and not worry about being right.
Dave's Motto, "Take care of the customer, and they will be with you for life."
Thank you to Dr. Sullivan for being an early adopter. Below is a video series Dr. Sully recently posted on why HD matters to today's patient. He talks about why you should put an intraoral camera on every chair even if they cost $5,000 per camera. Follow our youtube channel to hear more doctors tell their success stories. You can click here to meet some of the Digital Doc team who has been a part of the family for all of the 20 years in business. Dave Wilson continues to be a pioneer in this segment of the business. And, he is not finished yet!