Making Decisions as a Dental Practice
Making Profitable Yet Ethical Clinical Decisions in Your Dental Practice
One of the many responsibilities of being a dentist is diagnosing and treating patients. Therefore, your decision-making abilities will be called upon to make clinical decisions for your patients overall oral health.
One of the mistakes we often hear new or associate dentists make is delegating the clinical decision-making role to their patients. You are the expert, so patients expect you to guide them on their journey to better oral health regardless of the cost. For example, don't ask a patient which diagnostic tests they would like to undergo. Again, you are the expert, you know the best technology that may be needed to better see a problem area. Often times we miss cracks or shadows with intraoral cameras alone. This is why we recommend using a diagnostic aid like LUM to have a transparent view of the tooth. Transillumination technology extends the detection capabilities of the leading intraoral camera (X90) with well-proven sub-enamel illumination diagnostic methods. This compact, easy-to-use tool provides instant documentation as well as detection of all findings.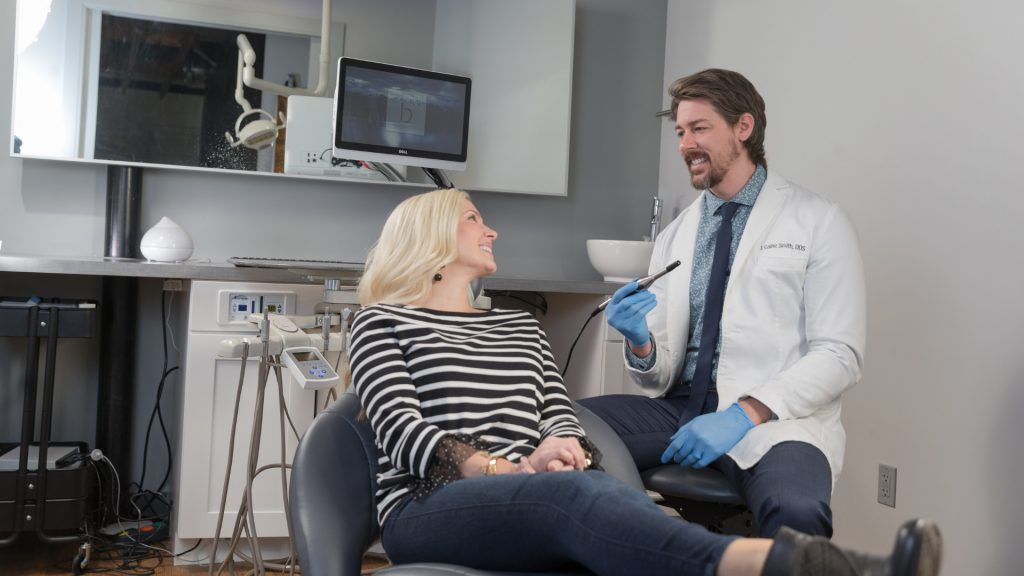 Decisions Related to Growing Your Practice Through Technology
The fist step to growing your dental practice is deciding your practice's goals. Having a clear mission will help you make the decision process more manageable. Every possible option must be weighed to fit your overall mission.
For example, many dentists are choosing to replace the larger wall mount X-ray machines in favor of the XTG Handheld X-Ray if your mission is to continually improve the level of patient care and maximize space and time in your practice then this may be a great fit for your team. Thanks to the evolution of dental technology, handheld x-ray machines like the XTG have proven to improve patient safety and reduce the time needed for x-rays. 
Dental equipment investments can be daunting when you are inundated with brands, rep recommendations as well as advertisements. 
Leading Your Practice With Technology-Focused Team Goals 
Your dental patients, team members, and community want you to succeed. An important part of being a successful practice owner is the level of leadership and culture you obtain. If you are struggling to see how dental technology in your practice can connect to your team and production goals, we have some easy and attainable tips for you. 
For example, if you are a dentist who has invested in or plans to invest in Intraoral Cameras like the X90 your collective team goal should be to have a camera in every operatory and take pictures of every new patient. Not only will this help build trust with your patients, but you are also able to build consistency with charting your patients' care. Putting together a system for your assistants and hygienists to follow will allow you to have more transparent conversations with your patient about the potential treatment plan. If you are unsure about what technology you need to be most effective, your Digital DOC territory manager will be happy to help you formulate a plan based on the size of your team as well as the space available in your practice. Once you have decided which tools are best for your practice, it will be just a short time before the investment will pay for itself with the right training and support. We are here to help and are happy to answer any questions you have.