The Benefits of Digital Workflow in Your Office Space
The Many Benefits of Digital Workflows in Your Dental Office
If your dental office hasn't digitized its workflows, you are missing out on many of the benefits that other dentists are taking advantage of. Here are some of the most notable benefits of digital workflows you may enjoy in your dental office. 
The Removal of Time and Space Barriers
Before the advent of digital workflows, everything had to be done manually. As you probably know, filing and retrieving hard copies of patient files is very time-consuming. 
That is not the case with digitized workflows. For example, when using the IRIS X80 Dental Camera, images can be instantly sent to the patient's file. 
Visualization of Patient Outcomes is Easy
Digitized workflows also make it easy for your dental team to visualize patient outcomes prior to a dental procedure. For example, your team can pull up digital images of a previous case and use them when planning out treatment.
The same digital records can serve an added role during patient education. For example, "before" and "after" images can be uploaded to your website. New patients will often look into your patient reviews and case studies before coming to the office. It will, therefore, be easier for you to explain a given procedure and what they can expect if the patient comes with some prior information about the treatment they need.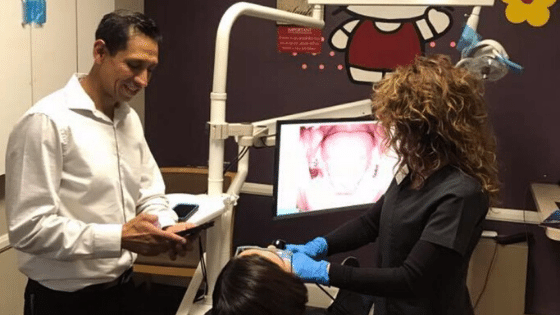 Increased Efficiency
Digital workflows have an immediate impact on efficiency at any dental office. For example, digital x-ray images can be immediately sent to a dental lab so that needed restorations are fabricated quickly. As we mentioned above, you can display the images captured by your intraoral camera on your monitor in real-time. This improved efficiency ultimately brings costs down and improves patient care since the errors inherent in manual processes are eliminated.
Increased Reliability of Products
Digital workflows also make it possible for the information to be processed using a variety of software. For example, the x-ray images captured using the XTG handheld x-ray in your dental office can be used by CAD software to design the customized dental restorations needed by a patient.
Cases of ill-fitting dentures, crowns, and other dental devices are therefore drastically reduced as a result of the digitization of processes at dental offices. As product reliability increases, so does patient satisfaction. Your costs will also reduce because expensive rework is avoided.
Digital Doc has made a name for itself as the best provider of digital dental technology, such as intraoral cameras and handheld x-ray equipment. Give us a call, and we will work with you to upgrade your equipment so that you, too, can enjoy the benefits of digital workflows at your dental office.